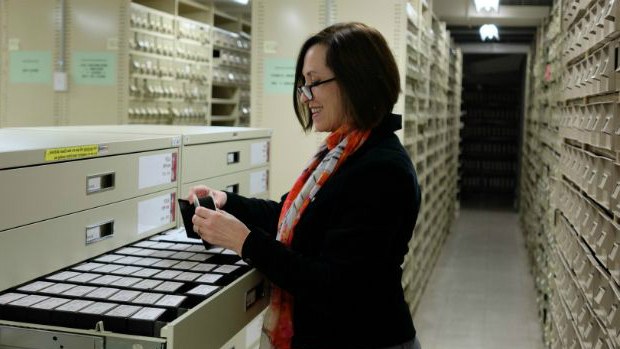 Request for expression of interest closed
The Request for Expression of Interest (REOI) has closed. We will now assess responses.
This REOI is expected to be the first phase of a two-stage procurement process. Formal offers for the second phase – Request for Tender (RFT) will only be sought from respondents shortlisted through this REOI process.
Resource sharing futures updates
9 May 2023 – assessment of responses begins
8 May 2023 – REOI closes
4 April 2023 – REOI opens
30 March 2023 – Trove Collaborative Services Town Hall
February–March 2023 – developing draft requirements and Request for Expression of Interest.
January 2033 – we convened a special Trove Collaborative Services resource sharing working group, made up of representatives with knowledge of resource sharing in different library sectors. Your Trove Strategic Advisory Committee members nominated the participants. This group reviewed the draft requirements we'd put together and worked with us to refine them further until we were satisfied that they provided a good shared understanding of what could come next.
December 2022–January 2023 – developing draft requirements
November 2022 – survey results shared at the Trove Collaborative Services Town Hall.
October 2022 – the Trove Strategic Advisory committee considered the survey results and undertook a workshop to discuss what a possible future national solution could look like.
August 2022 Resource sharing landscape review
2022 Trove Collaborative Services resource sharing landscape review [PDF: 412KB]  
The 2022 Trove Collaborative Services resource sharing landscape review has been created to share with Trove Partners a point-in-time snapshot of the resource sharing services being used to meet patron needs, when they exceed organisations' own collections.
It covers libraries and other Galleries, Libraries, Archives and Museums (GLAM) organisations.
For those unfamiliar with the broader environment, this document intends to provide an overview into the kinds of services that are operating both now and into the future, in Australia and globally.
This review aims to highlight the diversity of services that GLAM organisations are offering and accessing, at a time when the Trove Partner community is considering where national resource sharing could go next. Staff at Trove Partner organisations are the intended audience.
September 2022 Resource sharing panel webinars
We coordinated two resource sharing webinars following on from a major resource sharing survey across Australia. Hear directly from Trove Partners on what's happening in Australian resource sharing today. Panellists include a range of experts and industry leaders, working across different sectors, with different workflows. They share first-hand experiences of how their services were impacted by the environmental and societal upheaval of the last few years, and how they've adapted for the future.
Webinar one
Anne Laidlaw, Inter-Library Loans, City of Sydney and ALIA ILL Advisory Committee
Thomas Girke, Knowledge Services, CSIRO
Cath Charlton, QAGOMA Research Library
Cheryl Hamill, Library & Information Service, South and East Metropolitan Health Services and ALIA ILL Advisory Committee
Amanda Magnussen, Digitisation on Demand, National Library of Australia
Debra Gilmore, University of the Sunshine Coast and ALIA ILL Advisory Committee
Julia Hickie, Trove Data and Platforms
Webinar two
Hanlie Erasmus, Associate Director Public Library Services, State Library South Australia
Cathy Slaven, Information Access Coordinator, Queensland University of Technology
Georgia Livissianos, Library and Information Services (National), Federal Court of Australia
Sarah Powell, Copyright Law & Policy Adviser, Australian Libraries and Archives Copyright Coalition
Roxanne Missingham, Chief Scholarly Information Officer, Australian National University 
Julia Hickie, Trove Data and Platforms
Libraries Australia Document Delivery
As a member of Trove Collaborative Services, you have access to Libraries Australia Document Delivery (LADD).
LADD gives you:
access to the network of Trove Partner libraries, 

as well as the New Zealand Te Puna interlibrary loan service

streamlined payments 

with a single billing and payment service for all your interlibrary loans

flexibility to use the Libraries Australia Document Delivery interface or your own library's interlibrary loan system, including VDX, Relais or Alma, to find and get items.
You can find out which libraries are available to supply your request through the LADD Members and suspension information.
Some libraries have reduced their services for various reasons, most recently in response to the COVID-19 situation. Please check the Reduced interlibrary loan and document supply services page for details.
If you want to use LADD or your own interlibrary loan system, visit the Partner Learning Hub or contact Partner Support to find out more. If you're new to LADD, you may want to try out our document delivery training database, or explore search functions using our search training database.