Your Trove Stories
Family history finds from the community
Thousands of people use Trove to find out more about their family. In August we asked some of our community to share what they found: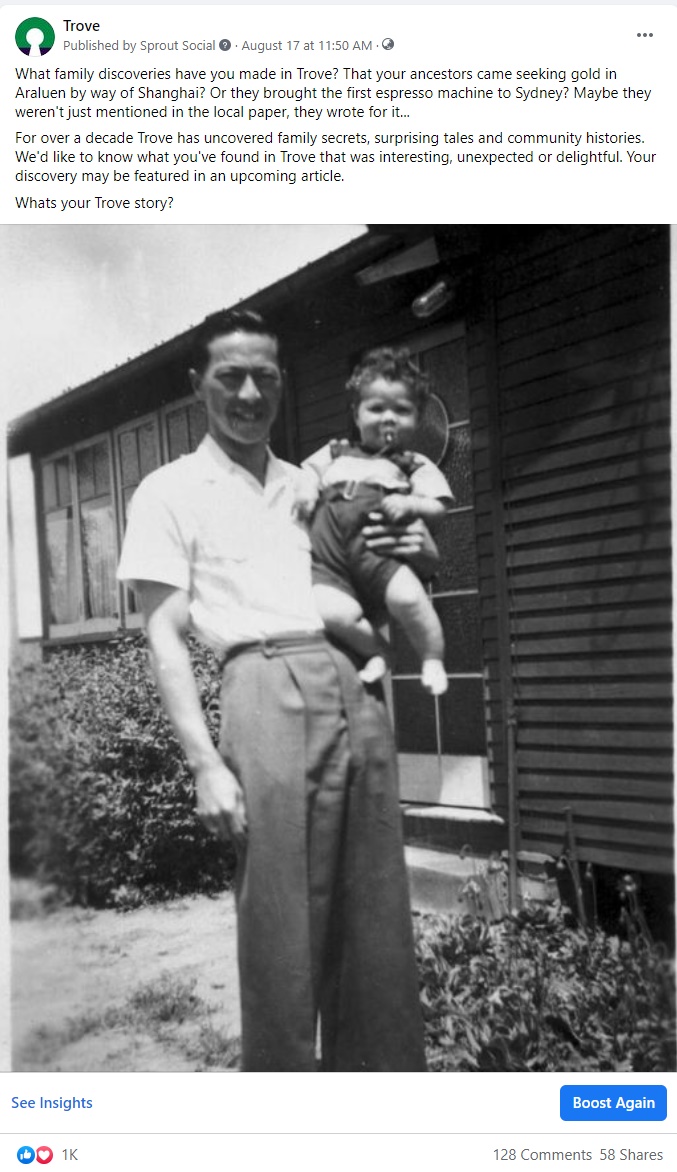 Intrepid women
From great-grand aunts who performed alongside Dame Nellie Melba, female doctors who helped hundreds of women in the early 1900s and adventurous writers who detailed their adventures in the Swiss alps, your families are full of brave and intrepid women.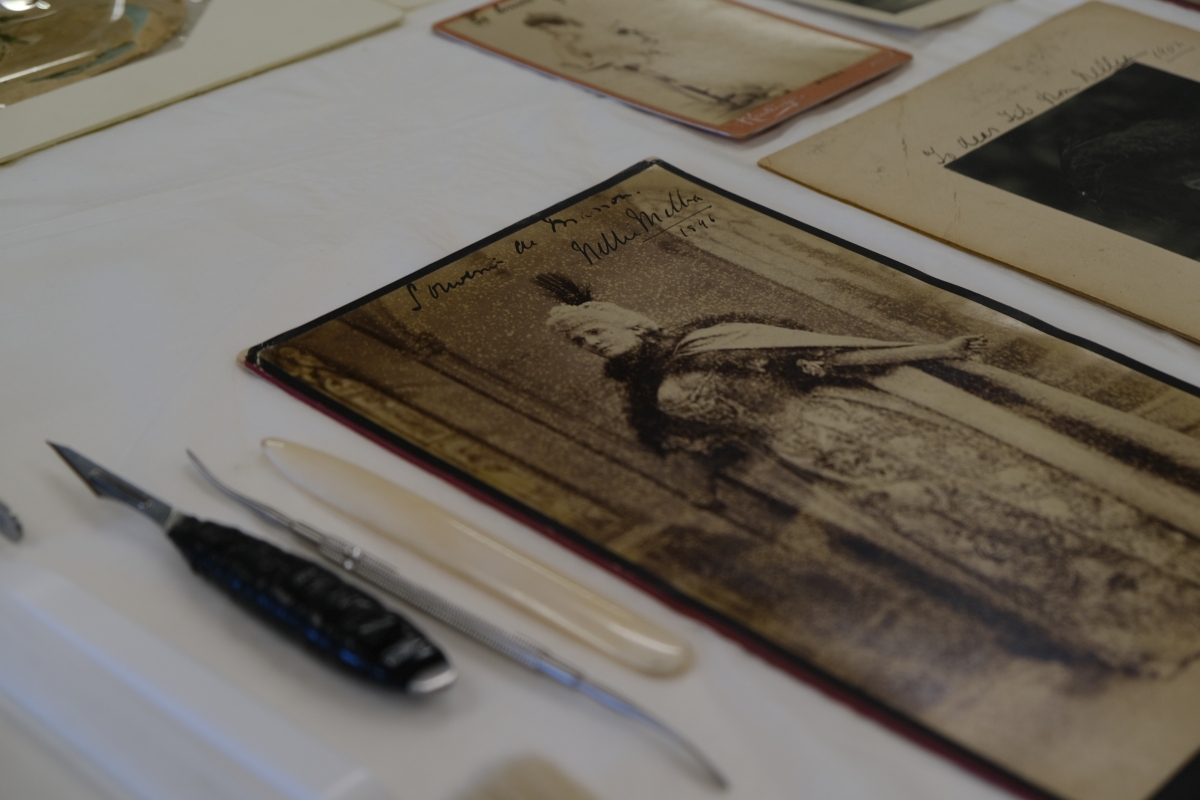 Leona Deane, the adventurer and creative, wrote fantastic articles for many different publications. Her daughter told us her European career was cut short when she was caught up in the Phony War and, because she was considered an alien, sent over to her brother in New York. Keep telling us how you have used Trove to find out more about the women in your families.  
The National Library of Australia is currently digitising its Melba Collection – so there will soon be more insights into her life available to all to freely explore on Trove.
Coming to Australia
As a nation of migrants, you told us your stories of discovering convict ancestors, con-artists on the goldfields – and migrating as refugees to settle in Australia.
Bringing the Government Gazettes into Trove has helped people find the Certificates of Naturalisation or Certificates of Australian Citizenship for their parents and grandparents – giving them additional insights into their family's journey to Australia. These listings reveal hundreds of names and addresses of new migrants and where they lived - and record arrivals in the Australian Capital Territory and New South Wales.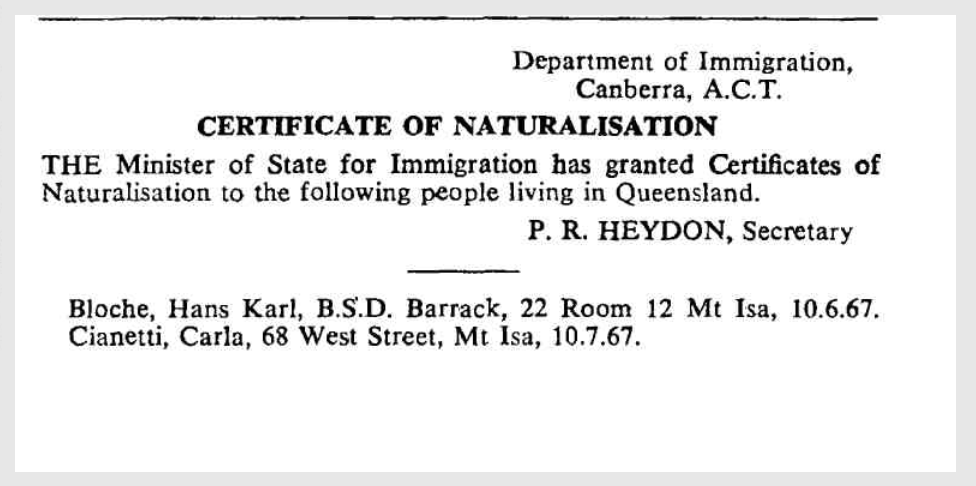 It was a lively day in a Queensland courtroom in May 1919 when the Indian community living in Queensland turned up to watch proceedings centering around the payment of money to build a house for a young couple. Despite the misnaming of family members, and some racial overtones, the article provided real insights to a moment in the family's history.
The only image
Some of your discoveries are incredibly poignant – finding the only photo of a parent as a child on the cover of a newspaper. Four children were orphaned after their widowed mother was killed in a railway accident.   
Other photos tell different stories, with people seeing photos of their champion wood chopping grandmother – who they never met.  I'm sure she was a wonderful character.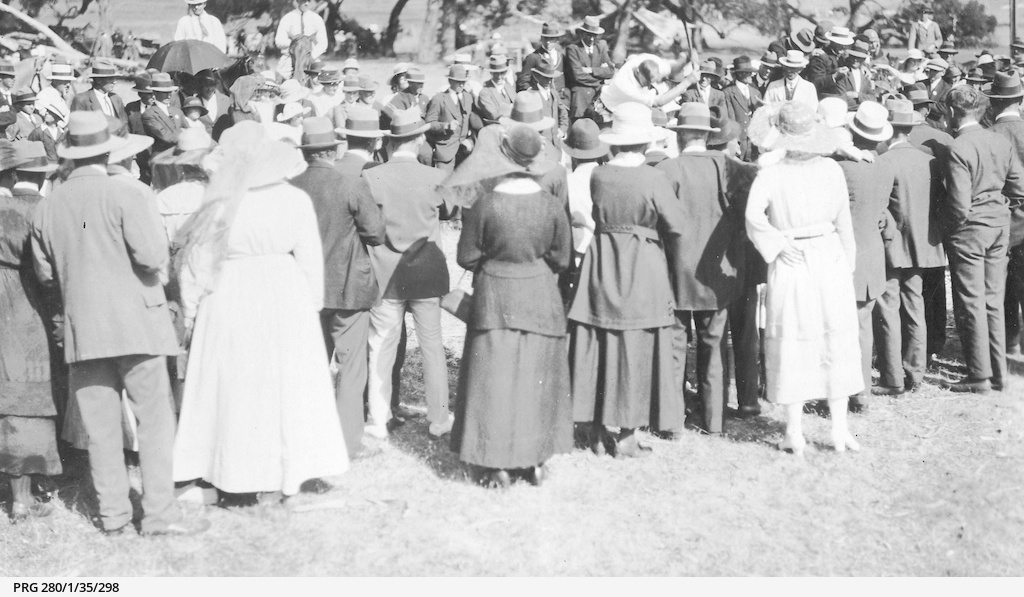 Trove making the past part of your present
I have only been able to include a small sample of your stories but the Trove team greatly enjoyed reading them all and thanks you for your responses.
If you want to share your story with the Trove community please follow us on Facebook and next time we ask you to share your finds – let us know.