Seven million milestones
The motivation and method behind a leading text corrector
Whether you have just started text correcting on Trove or have been an active Voluntrove for some time, you might recognise the username JohnWarren from the top of the Text Correction Hall of Fame leaderboard. John is one of over 68,000 volunteers who contribute their time to correcting text, adding notes and tags, making lists and more, to improve Trove.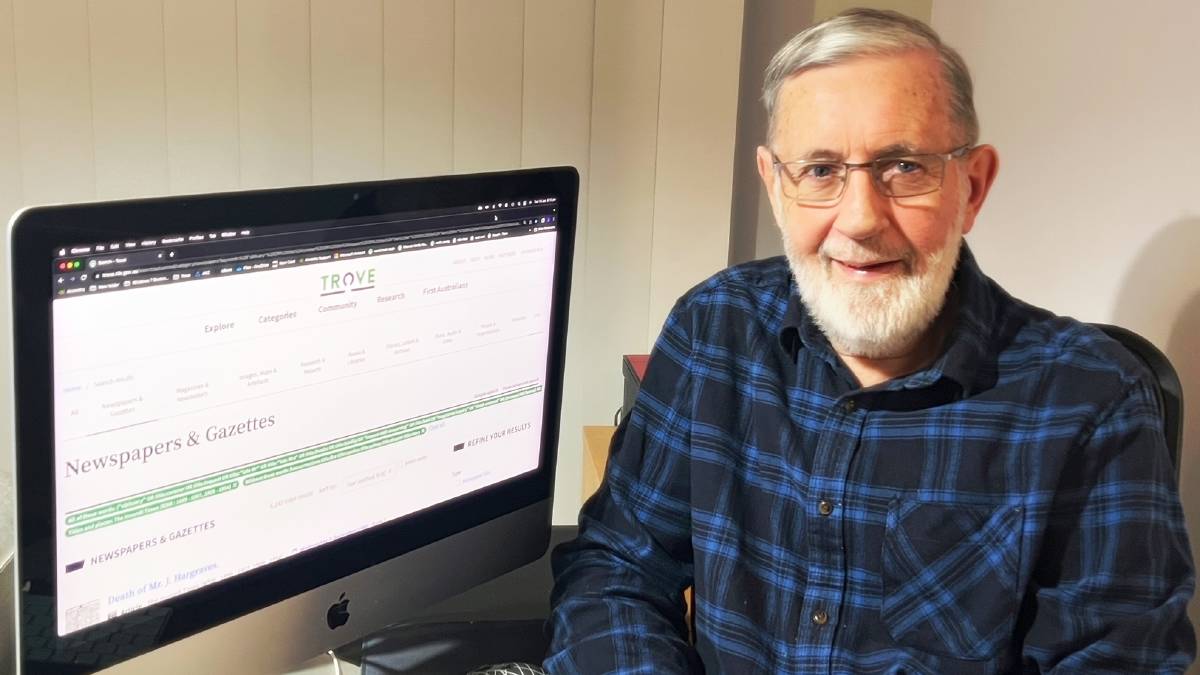 Having reached a major text correcting milestone this year – over 7 million lines of text corrected! – we reached out to John to uncover the motivation and method behind this prolific contribution.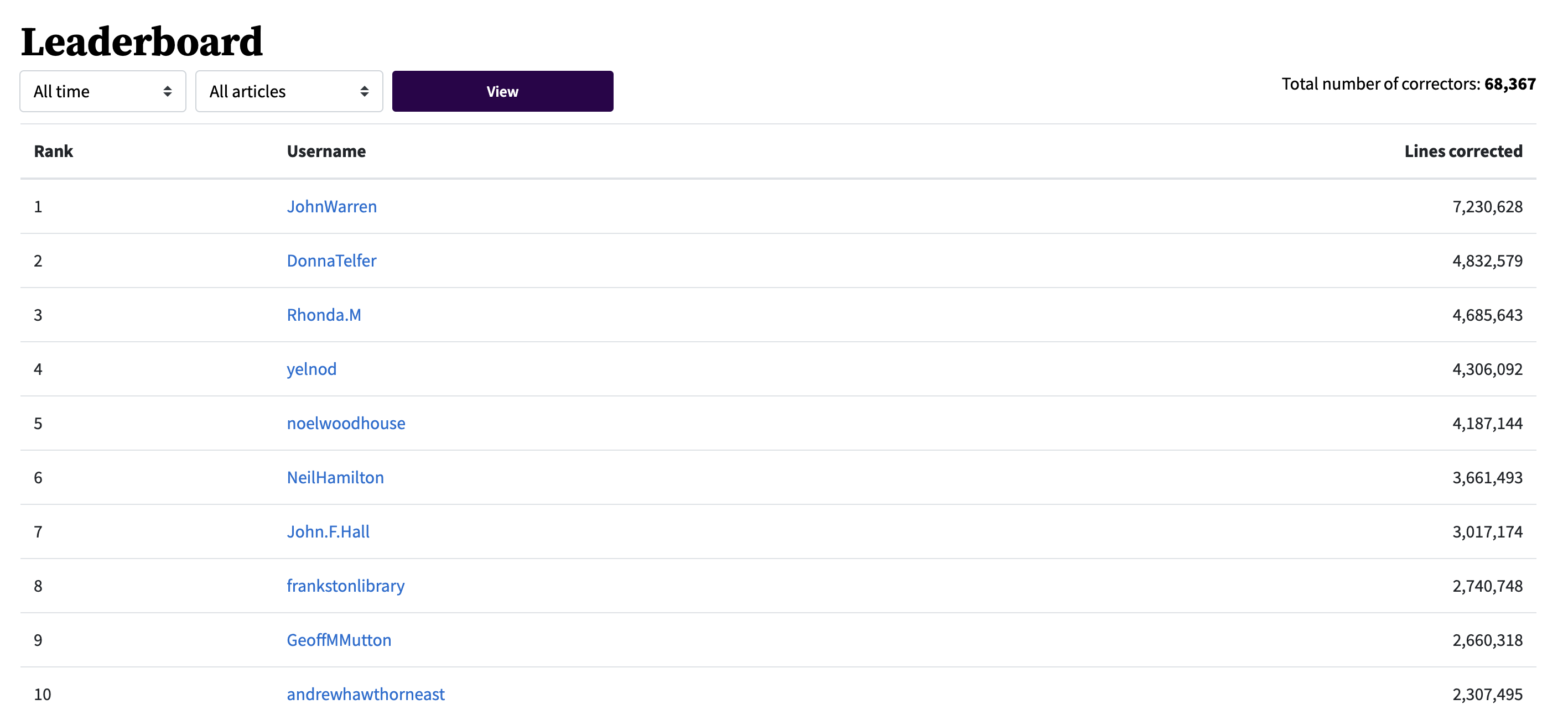 The early days
John began his Trove volunteering journey after he was contacted by another community member seeking assistance to text correct transcripts for Birth, Death, and Marriage records in early editions of The Sydney Morning Herald. With this first text correcting project, John covered a 25-year period, correcting the Optical Character Recognition (OCR) text for articles spanning between 1850 to 1875.  
As an early adopter of Trove, John discovered first-hand the wealth of material available to assist family historians when, in late 2009, he was alerted to the many articles dealing with the gruesome murder of his great-great-grandfather, Ernest Henry Martyr.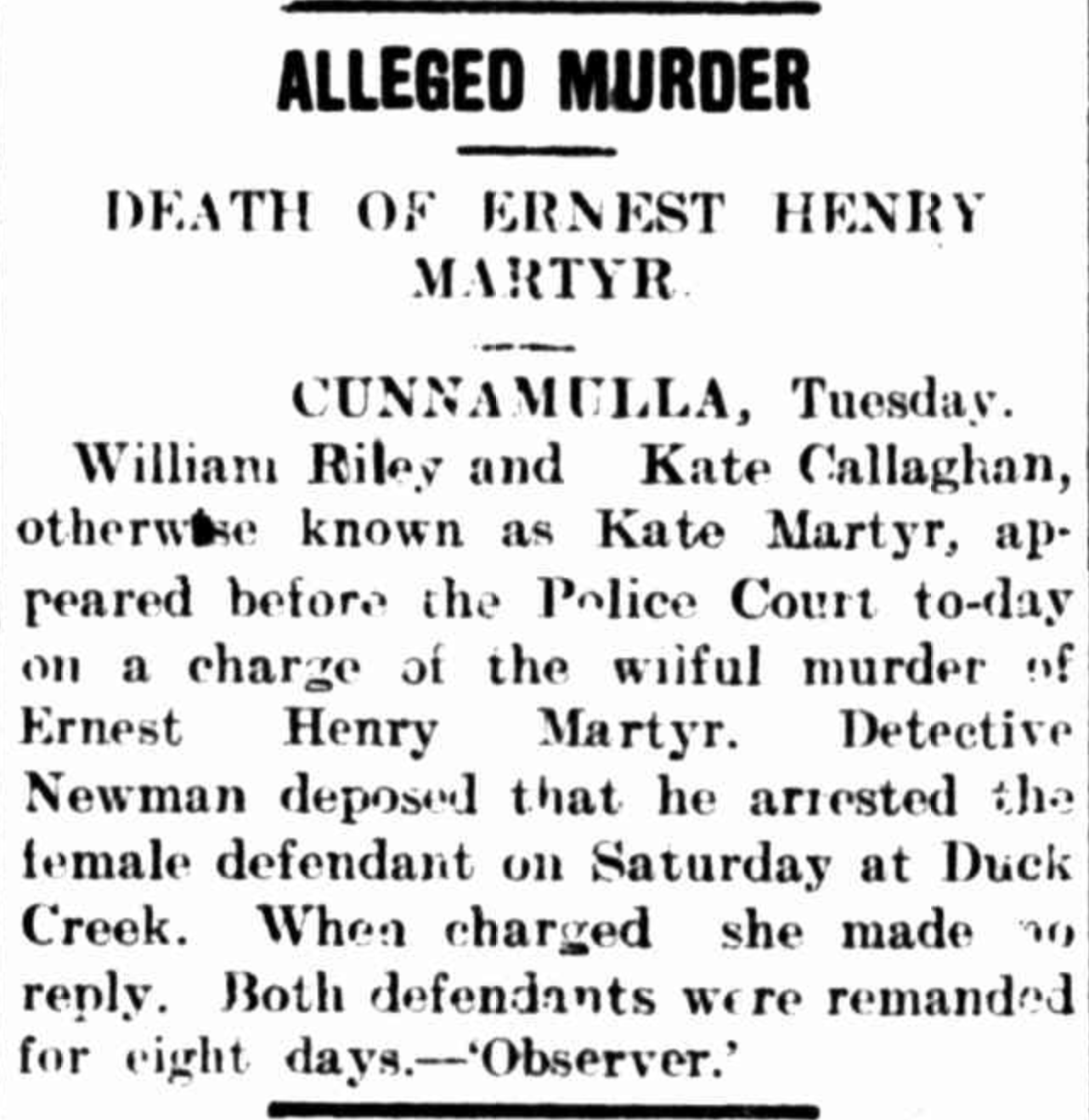 Since then, John has dedicated countless hours to text correcting, adding notes and making lists to support Trove's community of family history researchers. 
'I've primarily concentrated on marriage and death articles as I felt that this would assist family history researchers. It certainly helped me to fill out so many details in my family tree.' 
After branching out to correct Births, Deaths, and Marriage records in newspapers from several Australian states, John eventually decided to concentrate on local community newspapers from the central-western region of New South Wales. 
'As my hometown is Orange I started there and did all the surrounding centres like Bathurst, Molong, Carcoar, Blayney, Wellington, Cowra, Forbes, Parkes, Dubbo, and Mudgee. Eventually I branched out to places like Yass, Burrowa, Young, Canowindra, Gilgandra, Cootamundra, Nevertire, Coonabarabran, and others.'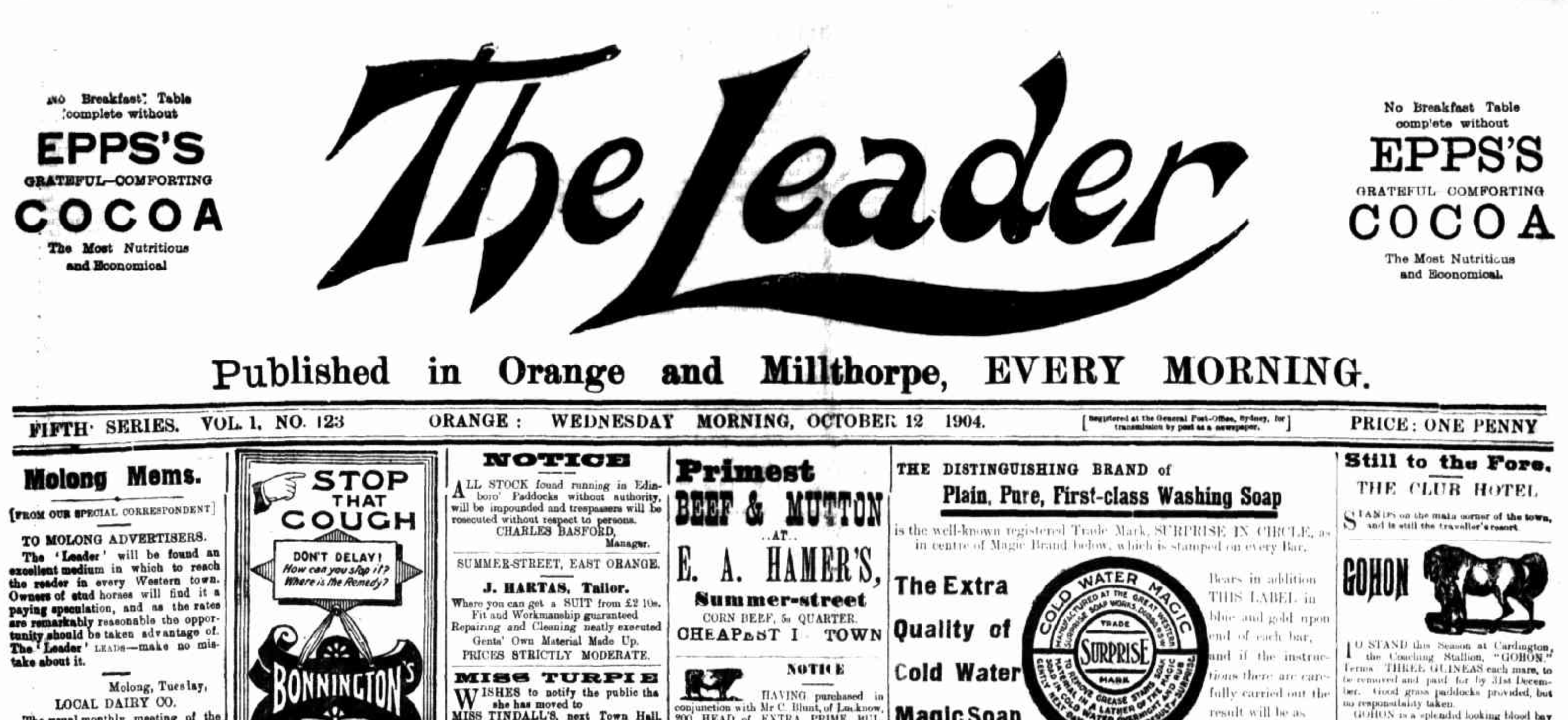 A systematic process
With over 7 million lines of corrected text under his belt, John's method is the opposite of madness. In fact, the secret to John's prolific text correction tally is a highly systematic process.  
'I process the whole of the selected paper before moving on to the next.' 
Starting with a search for deaths in his chosen paper, John runs through a well-tested list of search terms, which covers different spellings of keywords and complex search queries. 
For example, John might start his search with title:obituary before embarking on a complex search like: (coroner body OR title:"death of mr" OR title"death of mrs" OR magisterial inquiry OR magisterial enquiry OR (death AND (sad or sudden))). 
Once satisfied that he has corrected all the death records in the paper, John then moves on to births and marriages following a similar approach. For example, a search for marriage records might look like: (title:wedding OR title:marriage OR title:"orange blossoms" OR title:weddings OR title:marriages). 
Community first
Always putting the Trove community first, John rightfully anticipated a spike in interest for World War I material ahead of the 2020 ANZAC Centenary. In the months leading up to the Centenary, John concentrated on correcting articles that covered the stories of World War I soldiers 'from public farewells, letters home and of course deaths – whether killed in action or died of wounds or illness – and finally the welcome home celebrations for the lucky survivors.' 
When asked about some of his favourite discoveries in Trove, a common thread is rare and unexpected stories. An unlucky death by lighting during a great storm; the passing of an 87-year-old women who had 21 children; a man found guilty of murder at age 16 who went on to live 80 years in Australia, dying at the ripe old age of 104.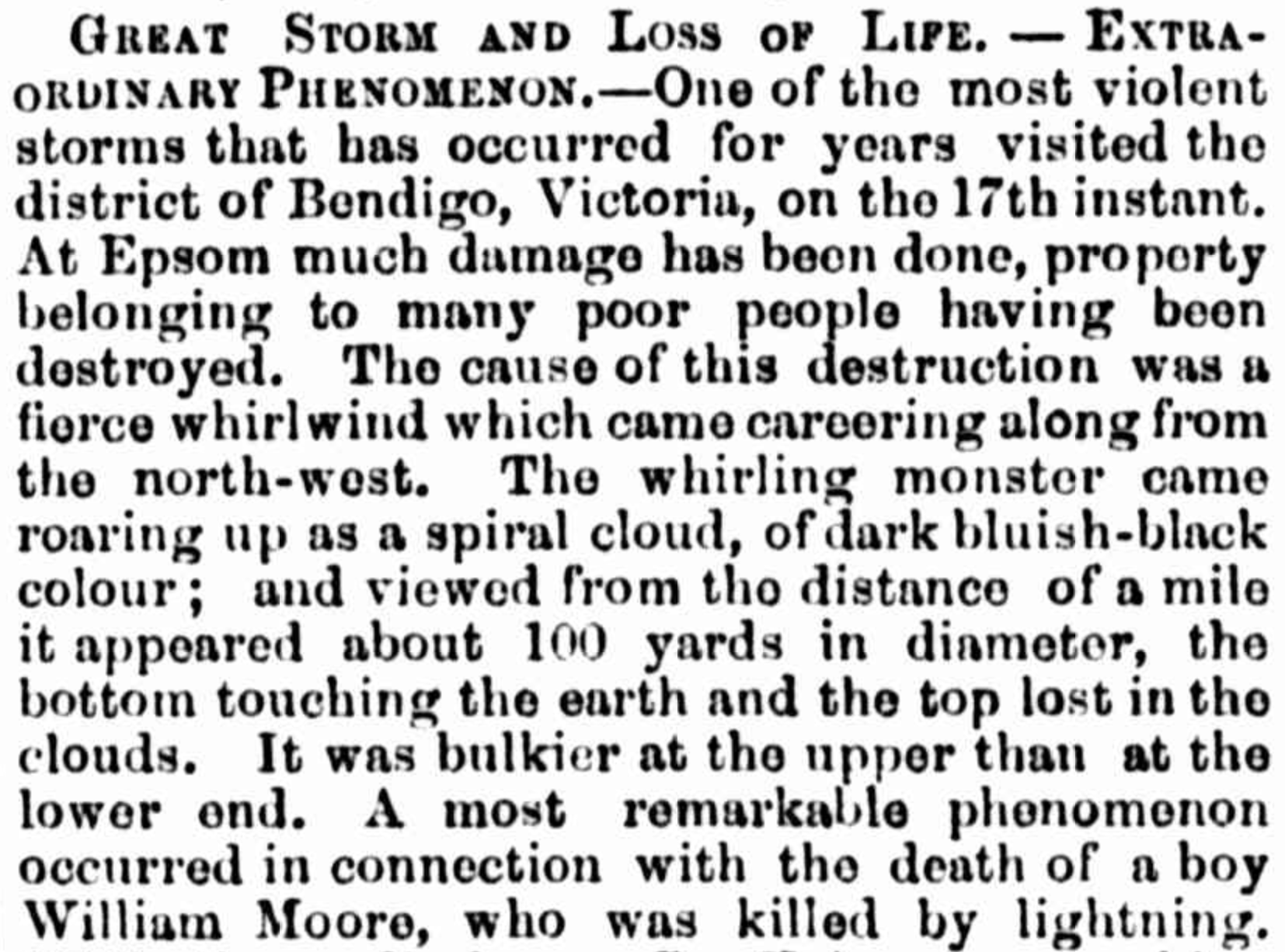 In a further effort to assist family history researchers, John expanded the scope of his volunteer contribution and began drawing connections between Trove articles and Ancestry.com entries in 2014. Using the notes feature in Trove, he has been able to add additional context to articles, focusing on alternative or misspelt names that can be a real barrier to unravelling the branches of a family tree. 
Help unlock Australia's story
The keys are in your hands. We're calling for more community volunteers to open the books on Australian history. In addition to newspapers, text correcting is now available for some magazines, newsletters, books and almanacs. Discover how you can contribute while deep-diving into Trove's wonderful collections.