Fancies, fridges and fondue
Finding vintage recipes in Trove
So it's December, you're thinking about making a festive meal and maybe not just for the people in your immediate household. Sure, you could go out and buy a new cookbook or tune into one of the thousands of cooking programs on TV or online. It's easy – but where's the adventure? Where are the unexpected finds? Where's the satisfaction, like finding out exactly how much 2 gills of milk is, getting to grips with casual descriptions of oven temperatures, or discovering your great-grandmother had a prize-winning chocolate cake recipe? 
For all that, you need Trove.
Where are the recipes in Trove?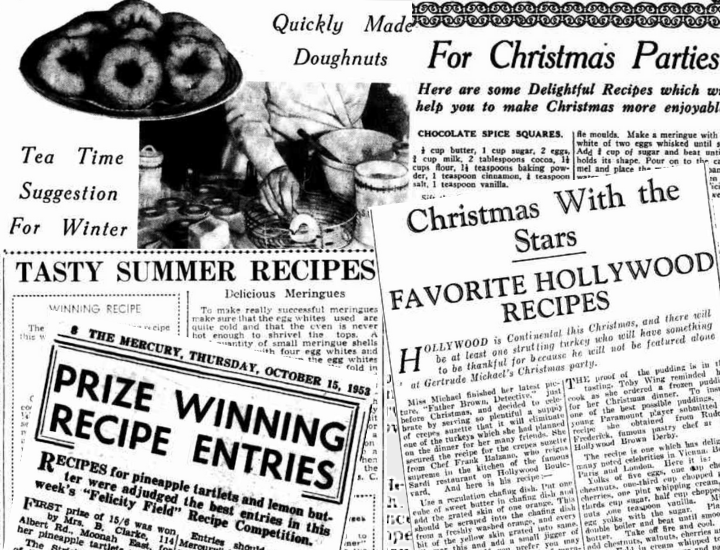 Newspapers & Gazettes
The Newspapers & Gazettes category is a great place to look for recipes – start a search on the Trove homepage for "summer recipes", "party recipes" or "Christmas recipes" and select Newspapers & Gazettes from the All categories drop-down menu. In search results, use the filters on the right-hand side to limit your search to a particular title, place of publication, year and more. Our digitised newspapers are full of reader-submitted recipes and competition winners, as well as columns from food writers and test kitchens. We particularly recommend The Australian Women's Weekly, digitised in Trove from 1933–1982, with more recipes than you can poke a well-polished salad fork at.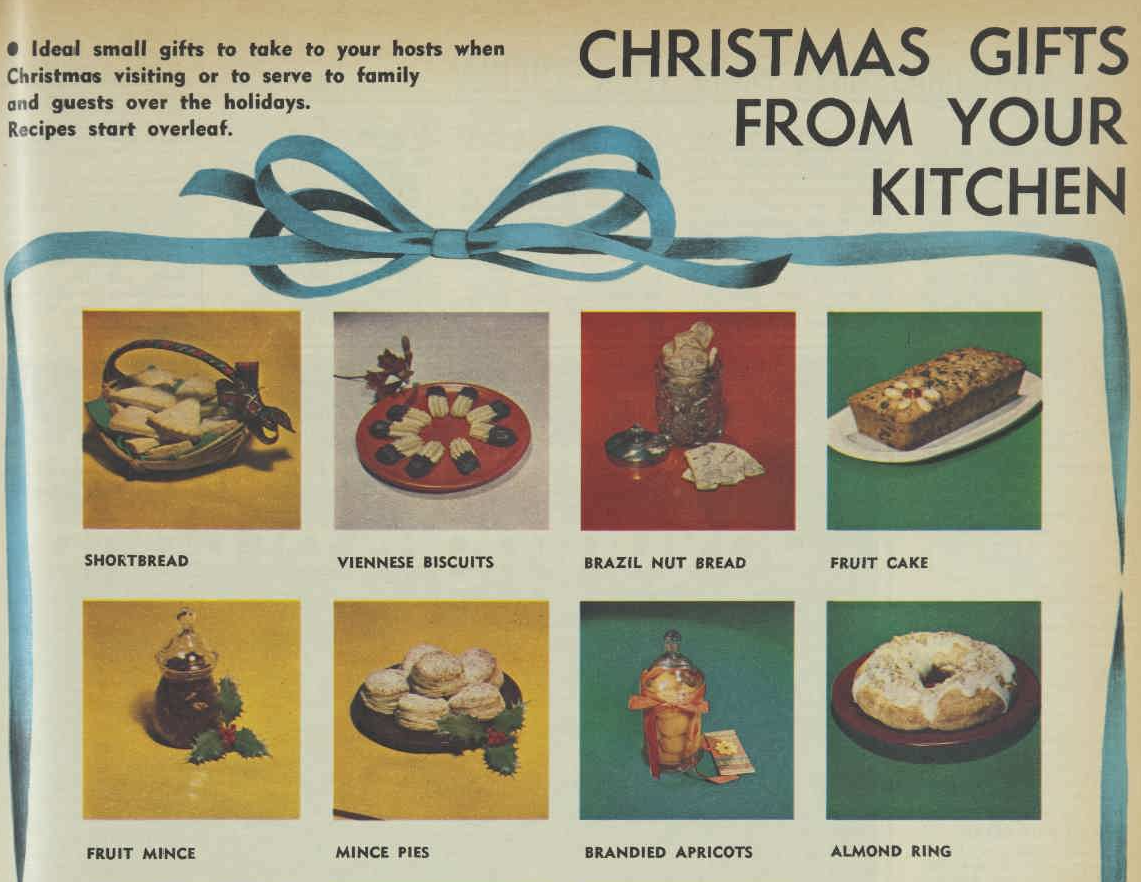 Magazines & Newsletters
Our Magazines & Newsletters category also contains full-text digitised titles with reader-submitted recipes and regular cookery columns. General searches in this category gets you results for individual articles. Click View under the thumbnail image in the article's record, and you'll get a link to read online in our magazines viewer. There's also a browse option for each title – this will give you a view of all the cover pages, with a link to read each issue online. Good titles to browse for recipes are: 
The Australian Woman's Mirror 1924-1954
Pacific Islands Monthly 1930-1998  (1950s issues include a recipe corner featuring local ingredients)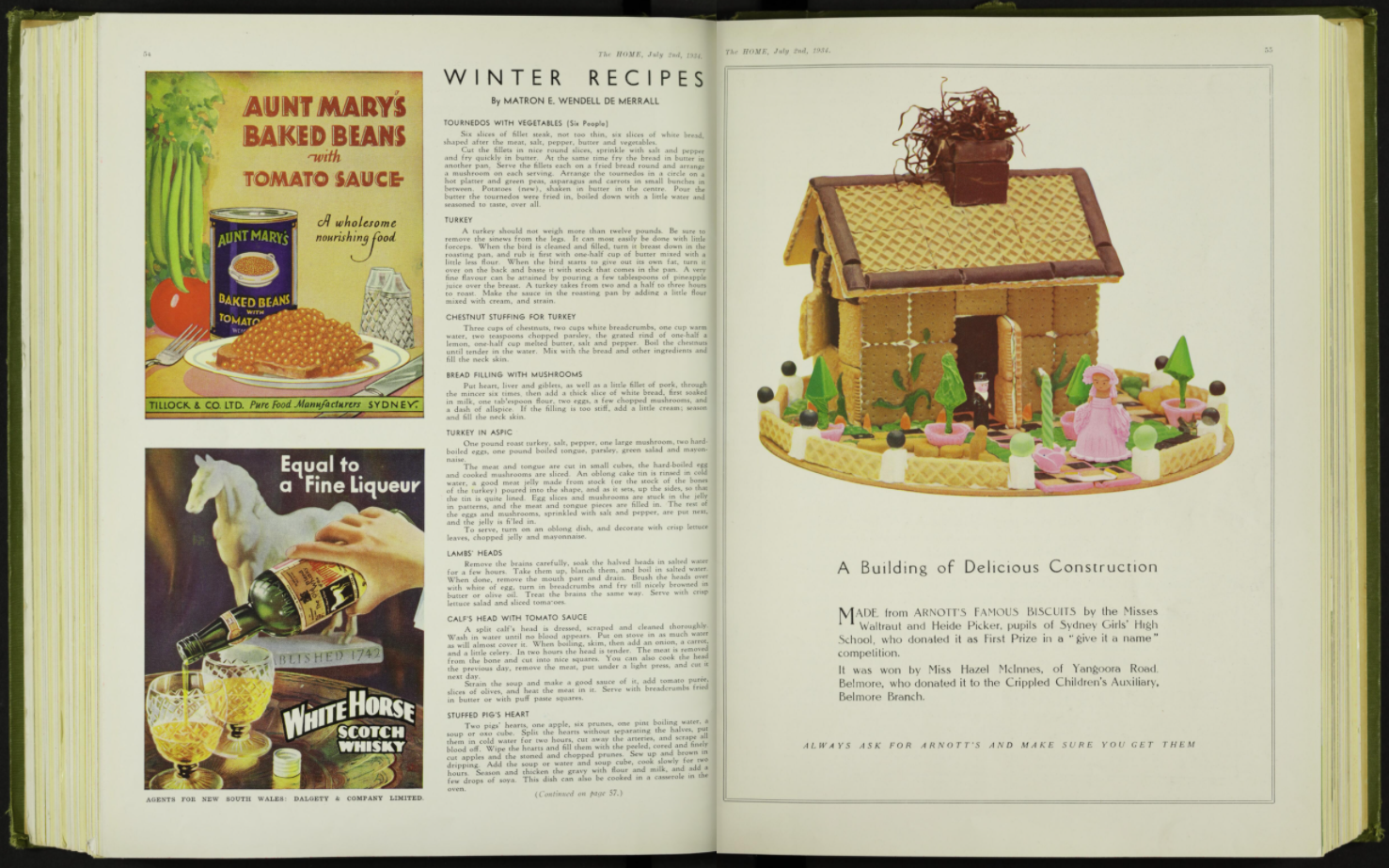 Books & Libraries
If you'd like to get your hands on an actual cookbook, Trove's good for that too. Browse what's in Australian libraries through the Books & Libraries category and discover which books can be borrowed from libraries near you. Click Borrow under the thumbnail image in the book's record to see your options. This includes cookery gems yet to be made available to read online, like 1972 culinary classic Be Bold with Bananas.
Putting everything in aspic … or not 
Food fads aren't exactly a new phenomenon. One of the best things about browsing vintage recipes in Trove is seeing the rise of different trends, brought about in part by increased travel, diverse migration, changing home environments and advances in food science and technology.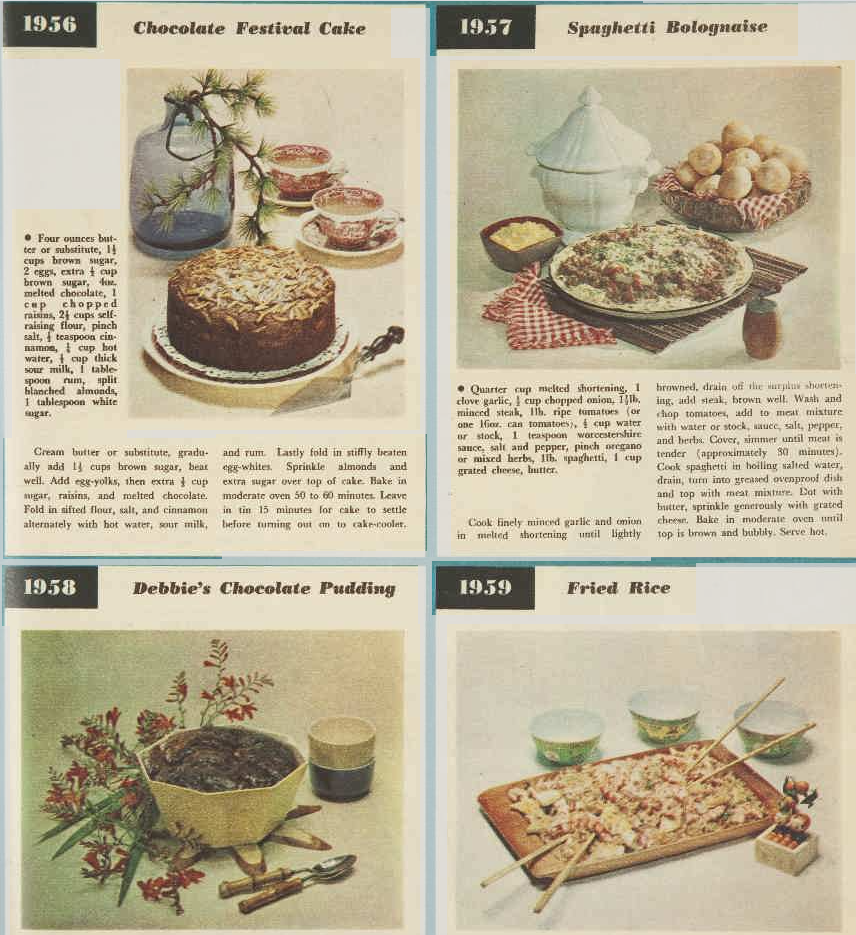 Witness Australia, tentatively at first but with growing bravery, exploring the cuisines of France, Italy, China, Thailand and much more. You can watch ingredient lists develop alongside growing availability to the home cook of different spices, herbs, fruits and even staples we take for granted nowadays, such as olive oil, soy sauce and coconut milk. Home cooks were often inspired by the menus of international celebrity parties or state dinners – reported on by newspapers, and often including recipe suggestions for recreating similar dishes at home.

The impact of accessible home refrigeration from the 1930s onwards meant recipes could change to include more ingredients that weren't shelf stable – like fresh fruit or cakes with whipped cream. Instant gelatin become available to households from the early 1900s, sparking a decades-long jelly recipe frenzy. Although, the Trove team still doesn't understand why aspic dominated dinner parties for quite so long.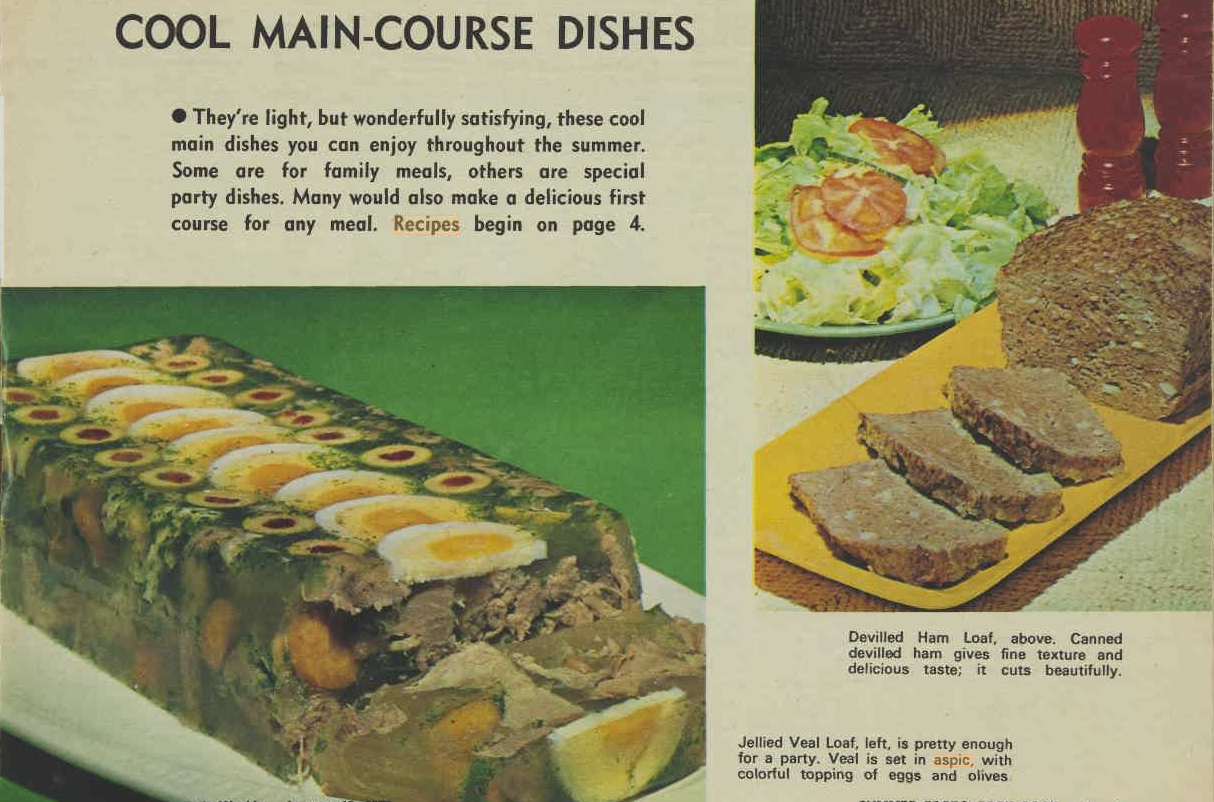 With the rise of big-name brands came advertising that included recipe suggestions in an effort to encourage consumers to incorporate a product into as many parts of the meal as possible. This, as you can imagine, often had mixed results. You can sort your recipe search results to find such advertisements by selecting 'Advertising' in the category filter in the newspapers. It's an eye-opening experience as to the possibilities and limits of supermarket staples.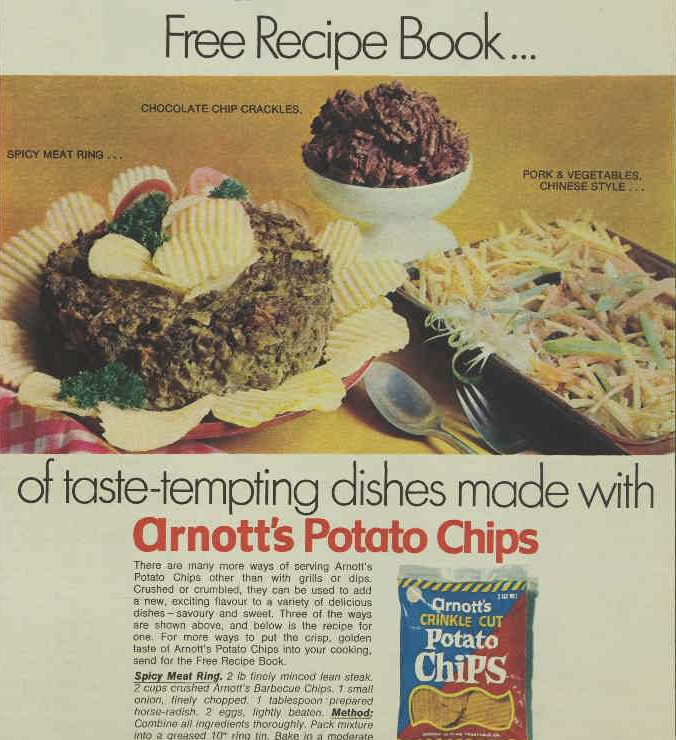 Whatever your tastes or the occasion, if you're looking for a dinner party menu, a variation on your usual chocolate cake or even a bit of culinary history – you're sure to find inspiration with a browse in Trove. Use our handy hints to get you started, or let appetite be your guide.  
When in doubt, the chocolate crackles are usually a safe bet.