Cook our Books
Vintage cookbooks for every occasion
Not sure what to make for dinner? How about that perfect summer cocktail? Or maybe you're looking for that old family recipe your grandma used to make? 
Trove is a goldmine when it comes to recipes and food inspiration. Have you got an ingredient in your cupboard that you're not sure what to make with? Search it in Trove and see what comes up! Try 'Strawberry AND Recipe', for example.  
If you prefer to browse cookbooks, Trove's got plenty of those too. We've compiled some of our favourites below to get you started. 
If you get to the end and you're still not sure what to make, Calendar of Puddings has a recipe for every day of the year. Coffee Marshmallow Pudding anyone?  
Culinary Inspiration  
Every session in the kitchen should start with a hint of inspiration. So, for our first cookbook dip into 87 Kitchen Inspirations. This beautifully illustrated cookbook promises 'to be the "right hand" of every cook'. You'll find lots of fun baking recipes inside. Fancy a Mimosa Coffee Cake or Caramel Apple Pie? How about Wholemeal Potato Scones? We'll be trying the Celebration Cake, Easter Bunnies, and Hallowe'en Pudding next year!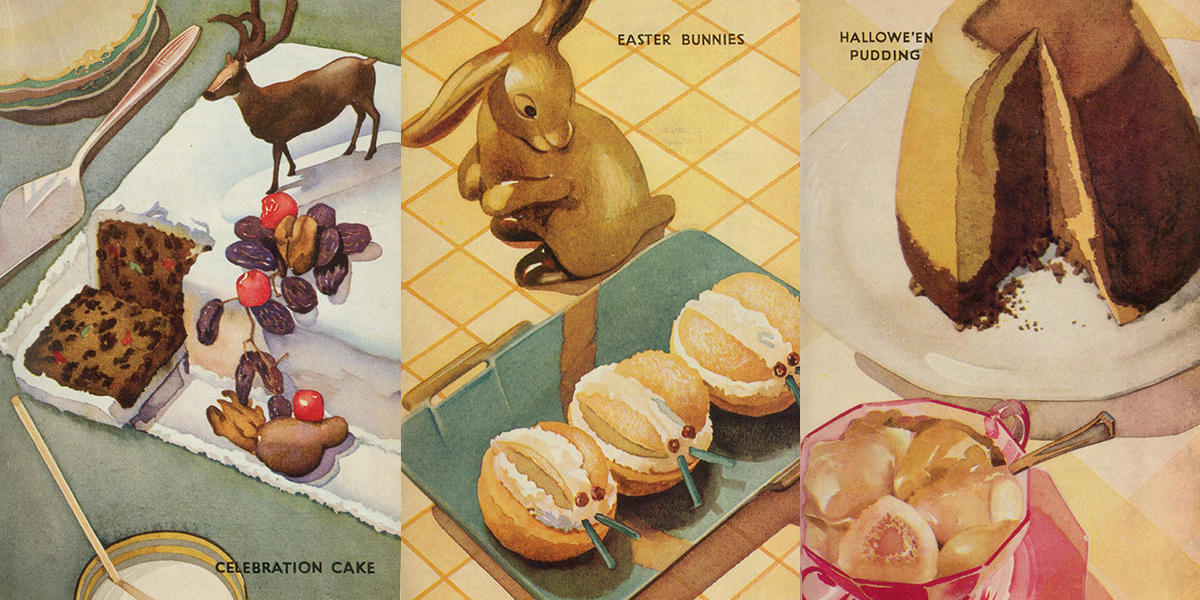 Drink recipes for every occasion 
Cooking can be thirsty work. So, before you get started, fix yourself a drink. Fancy a novel tea brew? Or a summer drink? Is it wine time? Whatever your poison is The Clever Cook has got you covered.  
If you're thinking: 'tea, please!' brew your own lemon, pineapple or fruited iced tea. If you have a sweet tooth, try mixing an orange or strawberry punch. There's also a rather decadent-sounding iced coffee recipe. If it's wine o'clock, you might try mixing a Claret Cup or a Cold Wine Soup. You'll be the talk of the town after hosting your next event.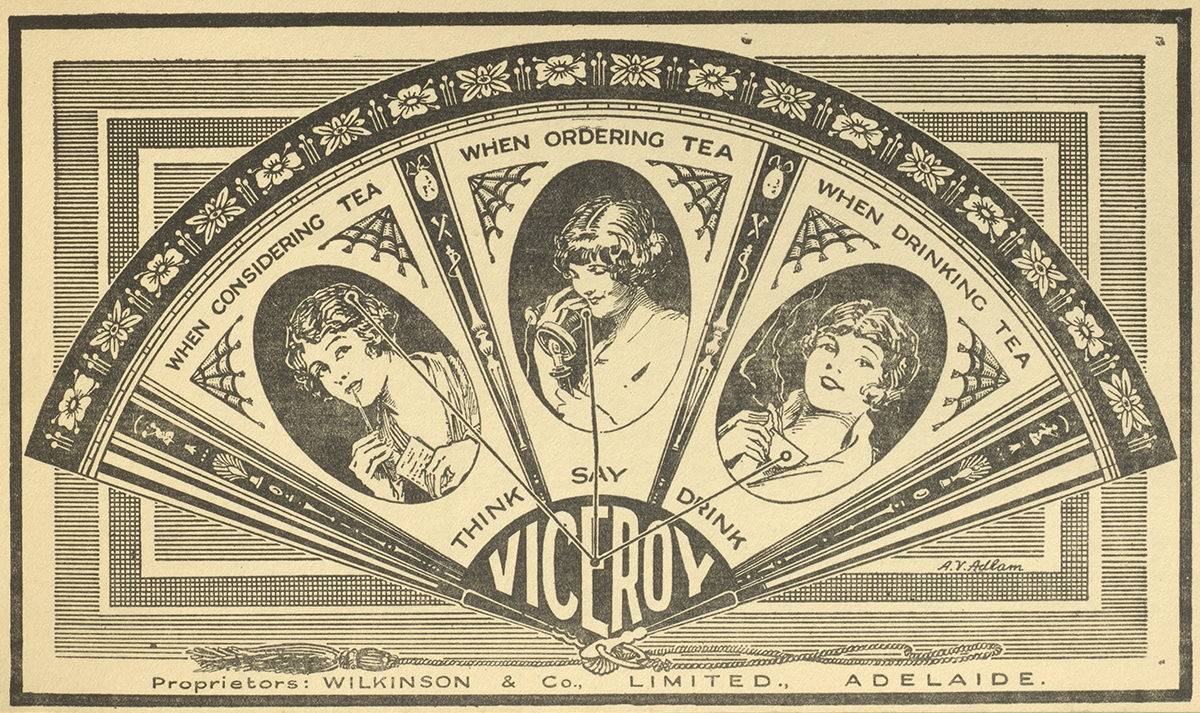 Life of the party 
Speaking of parties, be a party-patriot with one of these potluck recipes. From Swedish smorgasbord to Javanese rijsttafel, Pot Luck: A Patriotic Party Book promises to make you the life of your next party. Some highlights include Madras Curry, Piroshki, and Swedish Chocolate.  
This book also packs a humorous punch with satirical commentary and illustrations by Alan McCulloch. It even has tips to help you not only survive but triumph at your child's next birthday party. 
For vegetarians and veggie lovers 
If you're looking for vegetarian recipes, Healthful Cookery might be the meal ticket for you. This cookbook, published in 1938, sings the praises of vegetarianism. It has an extensive list of vegetarian recipes, and many are easily adaptable for vegans. 
Published in 1936, Cookery Book by Mrs. F.V. McKenzie is also a goldmine for veggie lovers. Vegetarian recipes include Cauliflower au Gratin, Lentil Rissoles, Potato Puffs, and Vegetable Pie. It also has a great section on how to cook vegetables.  
The Country Women's Association's Cookery Book, also has a great selection of vegetarian recipes. It even includes a recipe for homemade vegetable stock. This tried-and-true cookbook is still a staple in many Australian households.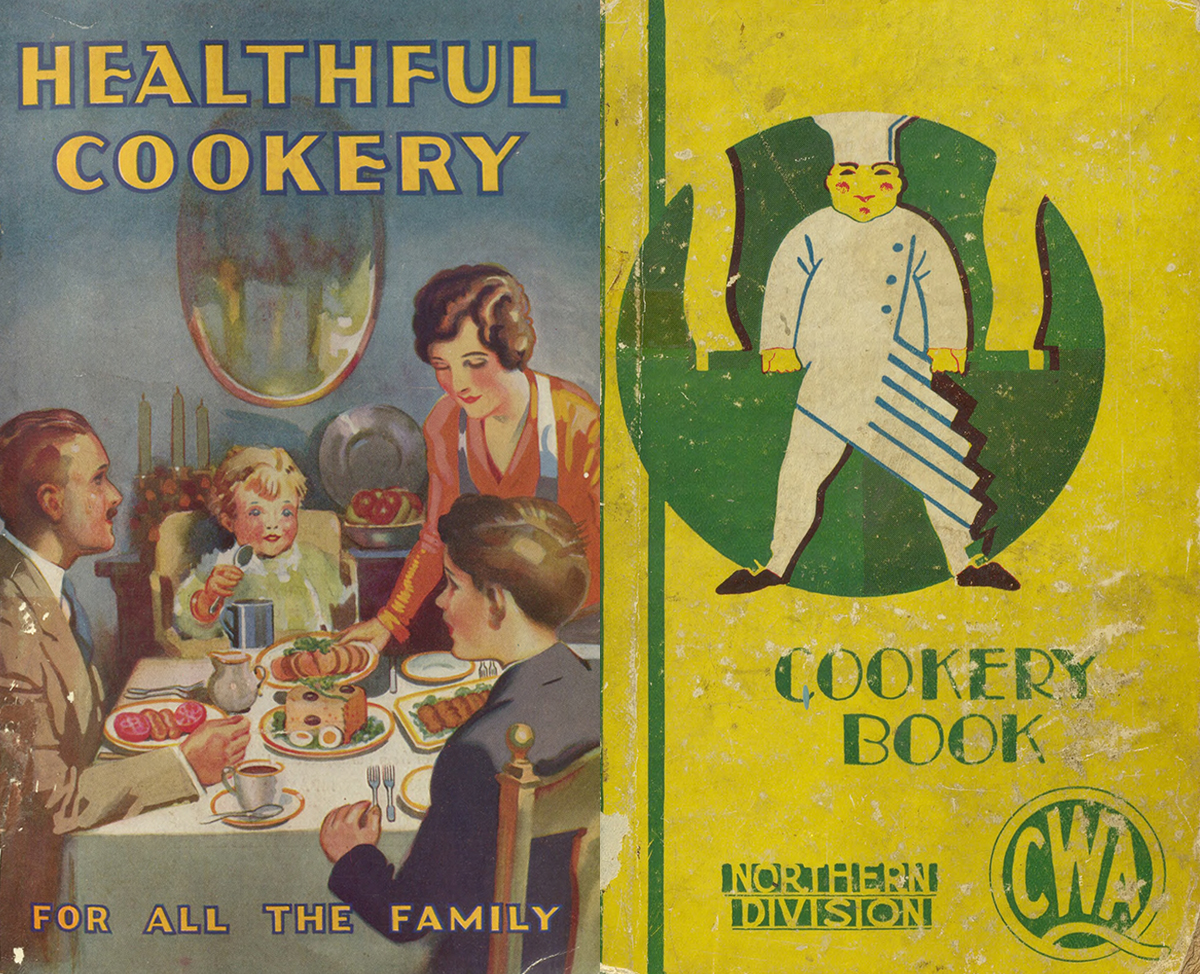 Afternoon tea 
Make Grandma proud with the perfect afternoon tea. Start by learning The Secret of Successful Baking. Master culinary classics like Lemon Cream Scones, Chocolate Lamingtons and Fig Newtons. 
For a recipe book cream-filled with delights from the late 1940s, dip into Let's Enjoy Baking. A Frosted Tea Cake, Butterscotch Cookies or Brandy Snaps, will go nicely with a cup of tea.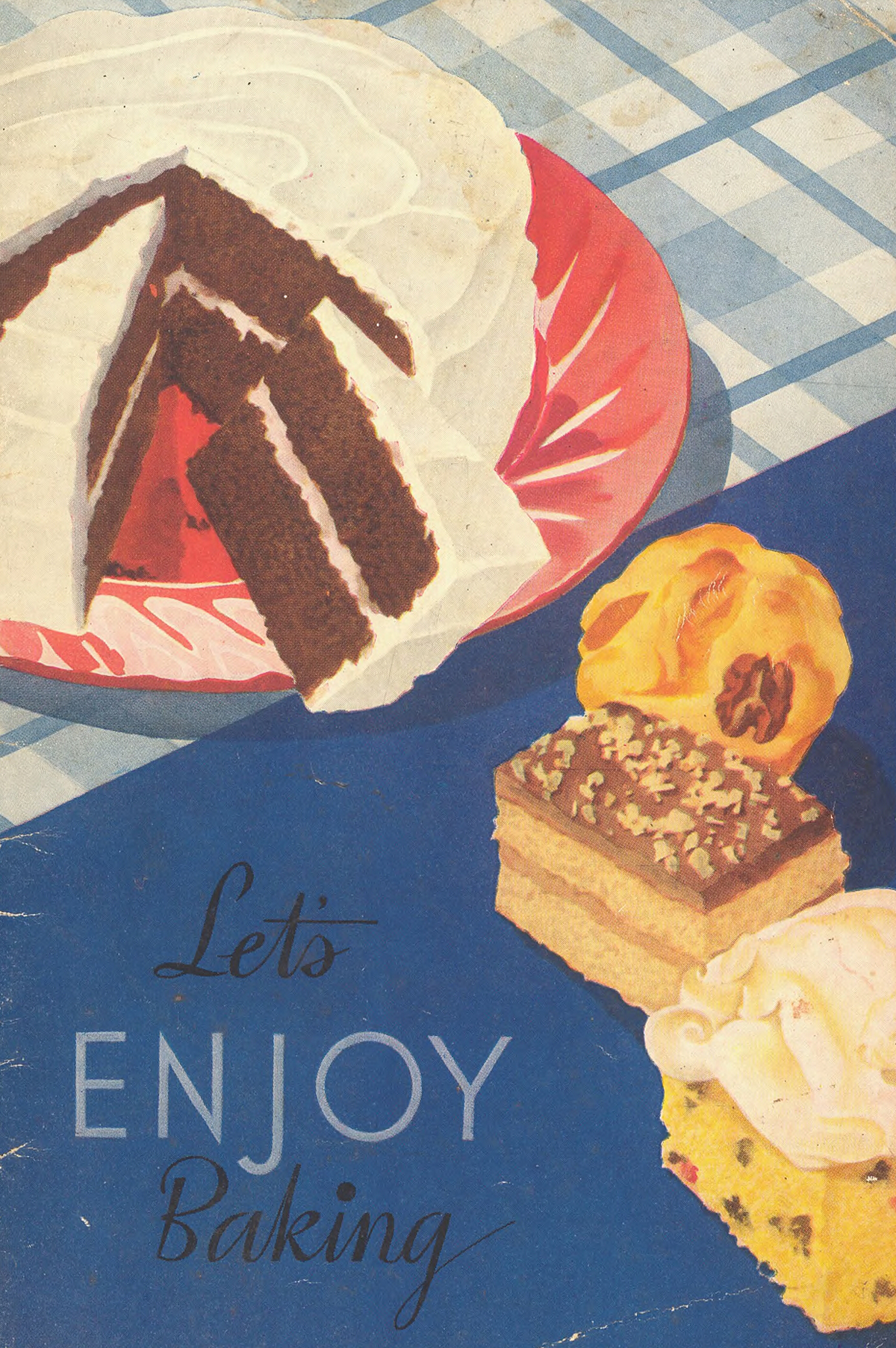 For lovers of chocolate, Ensign Hand Book has three different chocolate cake recipes. Or, if you prefer to go sugar free, try making some of these honey recipes. 
Something Fruity 
Is there anything sweeter than a pot of homemade jam? Make use of your summer fruit with The Schauer Australian Fruit Preserving Recipe Book. This vintage cookbook has over 100 jam and marmalade recipes. You'll also find recipes for jellies, conserves, chutneys, vinegars, confectionary, and more. 
If you prefer to bake with your fruit, browse The Cooking of Fresh Fruit. This little pamphlet is sorted by fruit, so you can easily find a recipe for whatever's left in your fruit bowl.  
For fruit juices and smoothies, try one of these blender recipes. This 1949 recipe book has over 400 recipes for drinks, soups, sauces, sandwich spreads, and more. It even has ice-cream recipes!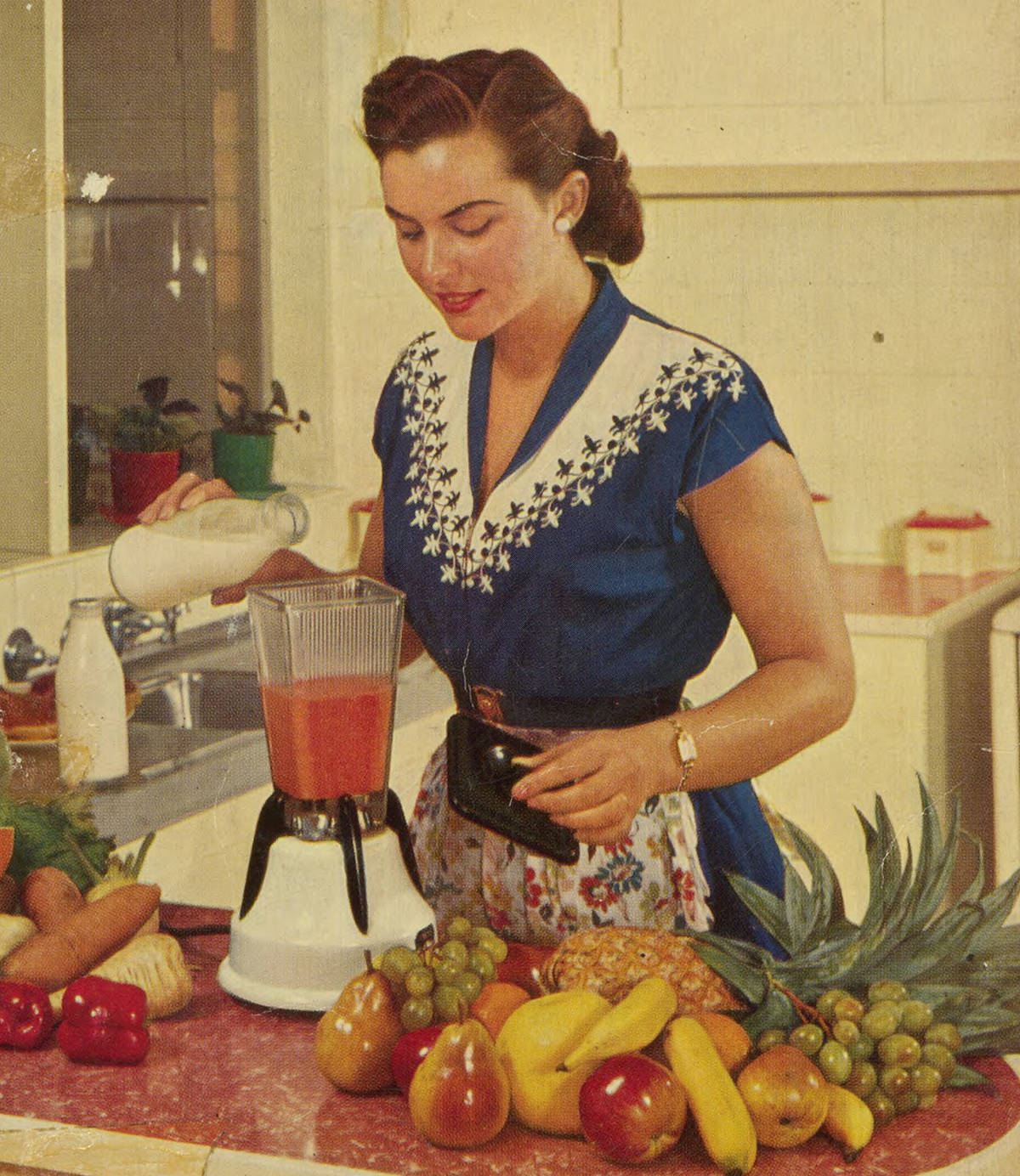 Words of Advice 
Wondering what do to do with your leftovers? Or how to plan your meals? Read the Co-operative Cookery Book. This community-focused cookbook has lots of helpful hints and articles. For example, 'Economy in the Kitchen' has tips to save energy and work more efficiently in the kitchen.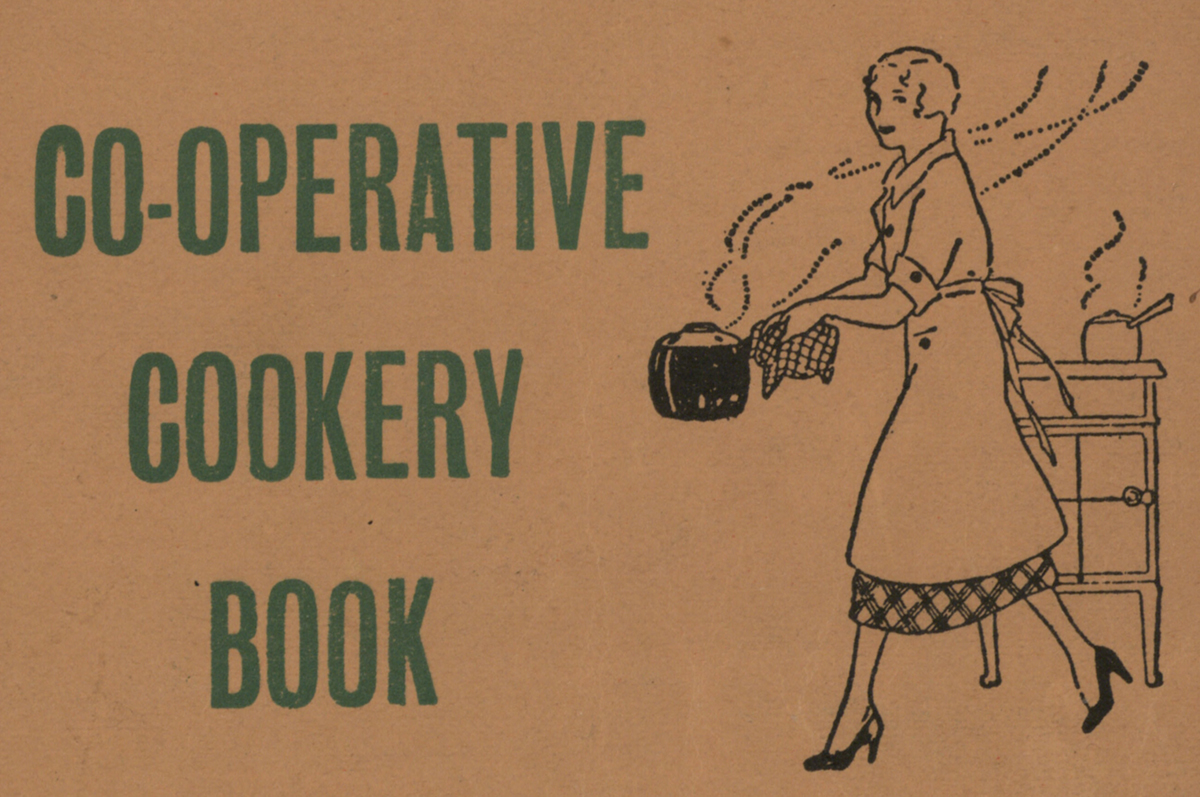 Find your next feast 
Looking for something specific? Wondering what to make with that spare ingredient? Search your ingredients in Trove to find recipes from books, magazines and newspapers. Try 'Strawberry AND Recipe', for example. 
You can also find community-curated recipes from newspapers in our cooking collection feature. 
 
If you're new to browsing books in Trove, see our helpful book viewing guide to get started. 
Share your creations with the Trove community 
Join the Trove community and share your cooking creations. Connect with and stay up to date with the Trove community by:   
The cookbooks included in this blog were all recently digitised by the National Library of Australia thanks to a generous multi-year gift from the Australian Ethical Food Group.