Digital Pasifik
Making the cultural heritage of the Pacific visible and accessible
Hear from Taputukura Raea and Tim Kong from the Pacific Virtual Museum at the National Library of New Zealand Te Puna Mātauranga o Aotearoa about their remarkable project to bring Pacific collections held in the Pacific, New Zealand, Trove and across the world into the hands of Pacific people.
What is Digital Pasifik?
digitalpasifik.org is a website that allows people in and of the Pacific to discover digitised Pacific collections that are held around the world. The aim of the site is to make visible and accessible digitised Pacific heritage items for Pacific people, as many of them may not be aware they even exist.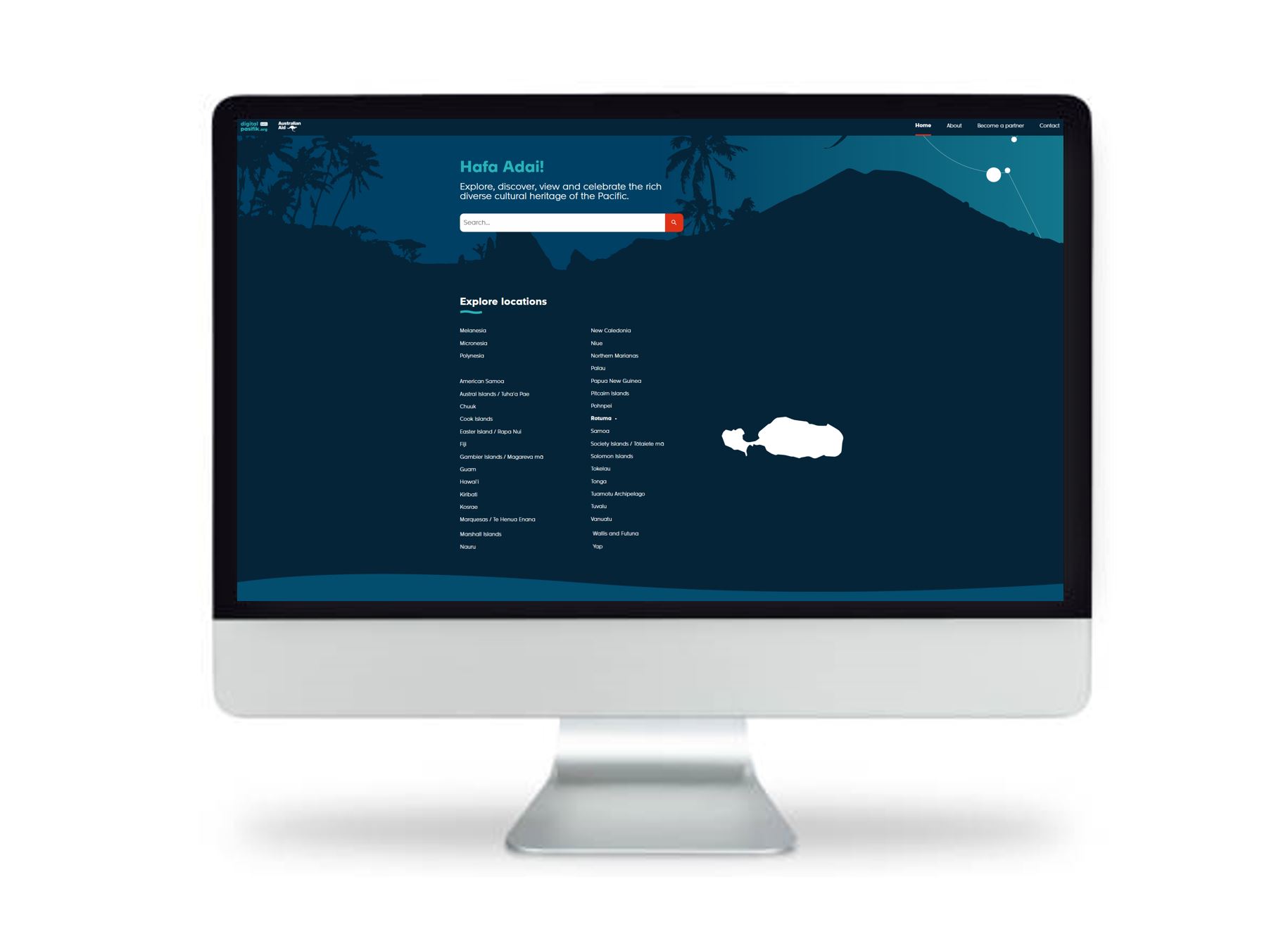 Who is Digital Pasifik for?
Digital Pasifik is for anyone wanting to discover and learn about the Pacific. The website shares a variety of content including images, maps, manuscripts, as well as audio and video recordings. The website shares this content from various partners including museums, archives, libraries and galleries, as well as a number of NGOs and community groups based in the Pacific.
Why is Digital Pasifik so important?
It's important to make visible these treasured items and collections so Pacific people can reconnect with their history and heritage. Many of these Pacific collections are held in storage in institutions across the world and little information is known about them.

As institutions digitise and make their collections available to view on the internet, our site seeks to enable Pacific communities that have the knowledge about these collections to connect with the institutions. It's important for Pacific people to see these collections so that they can share treasured stories and memories of them to the next generation, so their culture and traditions will never be lost.
Our colleague Opeta Alefaio described the value of the site by saying:
"It's one thing for Pacific people to know they had their culture taken from them. It's another thing entirely to not know the artefacts and records of that culture still exist."
This project seeks to make it easier for Pacific people to find, access and connect with the records of their culture.
How did the Digital Pasifik project start?
The website is a key part of the Pacific Virtual Museum project, funded by the Department of Foreign Affairs and Trade (DFAT) in Australia, and implemented by the National Library of New Zealand, Te Puna Mātauranga in collaboration with the National Library of Australia. The project was funded as a pilot from 2019 until February 2022. Further funding until June 2023 was then provided by DFAT to build on the work of the pilot phase and to enable more travel and engagement in the Pacific region.

We started the project properly in January 2020, and were all set to bring a group together from across the Pacific to help us consider how to design and build the website, so that it met the needs of the Pacific. The pandemic stopped us from meeting in person, but we continued using a range of online tools to connect, design and plan. Our co-design group met with us and our vendor each week to discuss and consider design ideas, functionality and features on the site. This iterative design and build process meant that we were constantly refining. The initial website design and build was completed in 20 weeks from March-July 2020, and we launched the site in November 2020.
Along with Digital NZ, Trove was able to contribute digital Pacific Island collection material held in the collections of its partner organisations across Australia. How significant is it to make these collections accessible to people in the Pacific?
The National Library of Australia and Te Puna Mātauranga o Aotearoa have different collection strategies and as a result different sets of Pacific records. So we are grateful that we are able to access the Trove API (Application Programming Interface), as many of Trove's contributing partners across Australia have collections from Melanesia. In the same way, we are able to harvest from the Digital Public Libraries of America API, and this enables us to share a vast number of records from Micronesia.

One of the largest collections we make accessible from Trove is the Pacific Islands Monthly where we harvest over 95,000 records.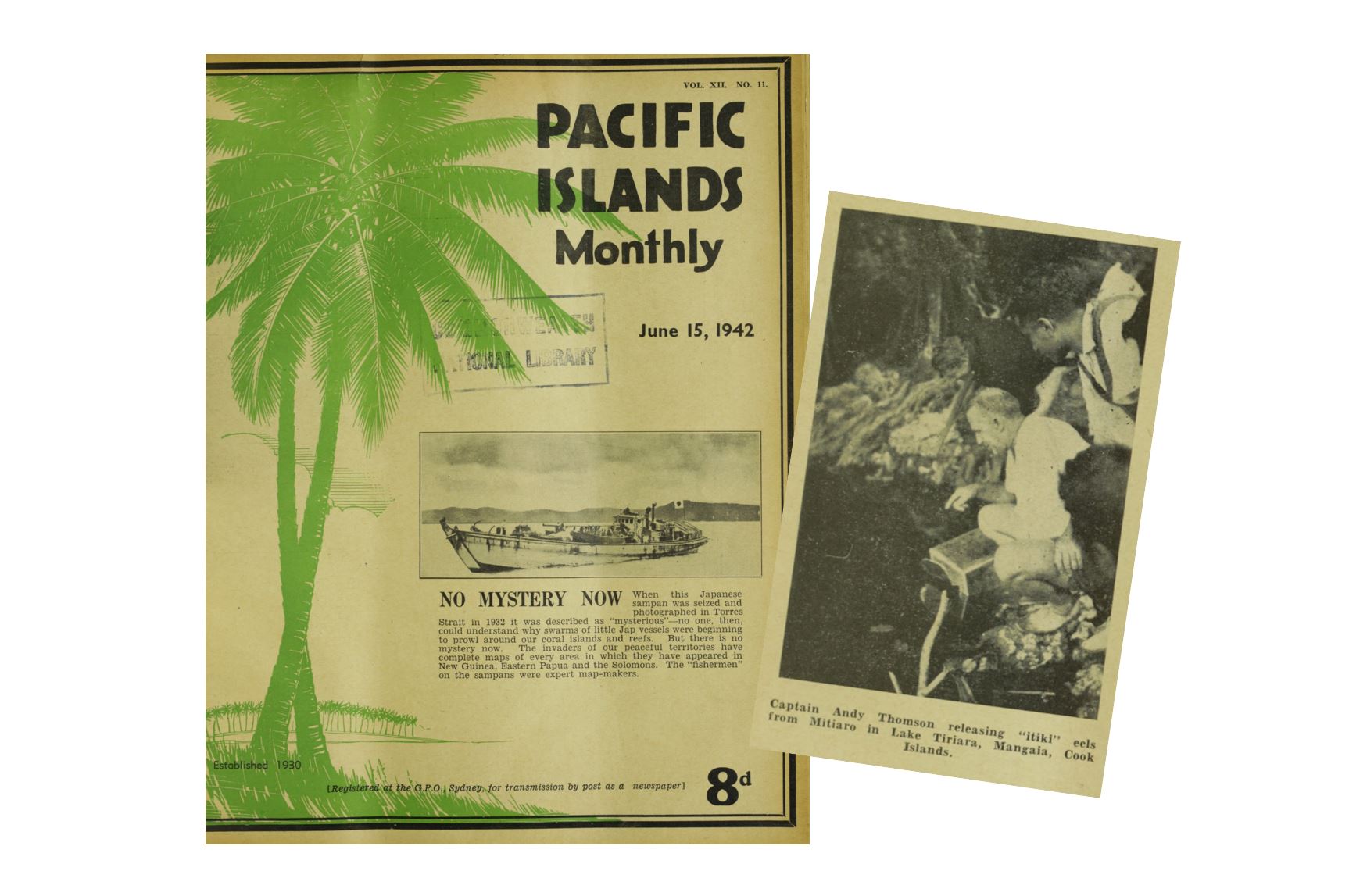 Photograph of Captain Andy Thompson in the Pacific Islands Monthly, June 15, 1942, 

https://digitalpasifik.org/items/101645
An example of why this is significant was demonstrated to us in 2021, when we hosted members of the Cook Islands community to view a range of our physical collections at the National Library of New Zealand building, as well as demonstrate the Digital Pasifik website. One of the attendees brought along her mother and four aunties to the event. They were the granddaughters of Captain Andy Thomson who was the captain of the schooner Tiare Taporo in The Cook Islands in the early to mid-1900s. By using the website, they were able to search for his name and found this story and image of their grandfather that they had not seen before.

As you can imagine this was the highlight of the event for them.
Did it make it easier from a technical point of view that Digital Pasifik was able to ingest data and digital collections from Digital NZ and Trove?
Yes, ingesting metadata from the DigitalNZ API and the Trove API makes it easier for us as we don't have to write and maintain parser scripts for every single one of the contributing partners they ingest from.
In terms of engagement, as content and records from inside both of these APIs becomes more visible on our site – we are able to reach out directly to an institution as we are sharing their content on our social media pages. We focus on highlighting the institutions, as part of way of enabling Pacific people to engage with the holders of the records directly.
Have you had any feedback on the project?
The feedback has been very positive. The website has been a platform for Pacific-based creators to share their content alongside well-known institutions like the National Library of New Zealand, Australian National University and Museum of New Zealand Te Papa Tongrewa. Individuals and Pacific-based institutions like Dr Tarisi Vunidilo based in Hawaii, Tumeli Tuqota in Fiji, the Solomon Islands National Museum, Papua New Guinea National Museum and Art Gallery and the Cook Islands language class in Porirua, NZ have all been able to promote and share their resources to a wider audience. Importantly their work and records are held equally alongside Auckland Libraries, UC San Diego and the US National Archives.
Through the Collections Up-Close events Digital Pasifik has held, community members have shared their knowledge and culture with the curators that hold these items. Knowing more about these items helps institutions understand how to best care for these treasures. You can watch Digital Pasifik live Collections Up-Close events: Tonga Collections Up Close, and A talanoa with Dr Tarisi Vunidilo and Dr Shirleene Robinson on Youtube.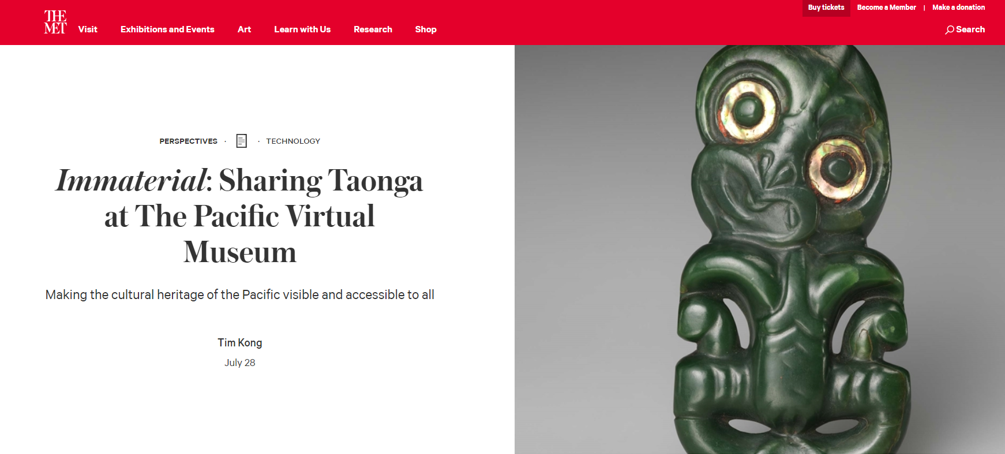 The website has been a bridge for the bigger institutions to learn more about the items and collections they hold. The Met Museum invited us to share some thoughts about the project, including thoughts on potential opportunities and challenges.  
Have people in Pacific Island countries started using Digital Pasifik for research or for interest?
Yes we have recently travelled to the Cook Islands and ran a 'user contribution' workshop, we shared images and videos of the Cook Islands to the participants.
User contribution workshop in the Cook Islands
The participants were able to recognise and identify people and places in the collections which had not been identified by the institutions that hold them. It was great to see them being so animated and excited when they were able to recognise family members and friends, and share stories about these places where they grew up. They used our user contributions function to add some more details to this record held at the New York Public Library.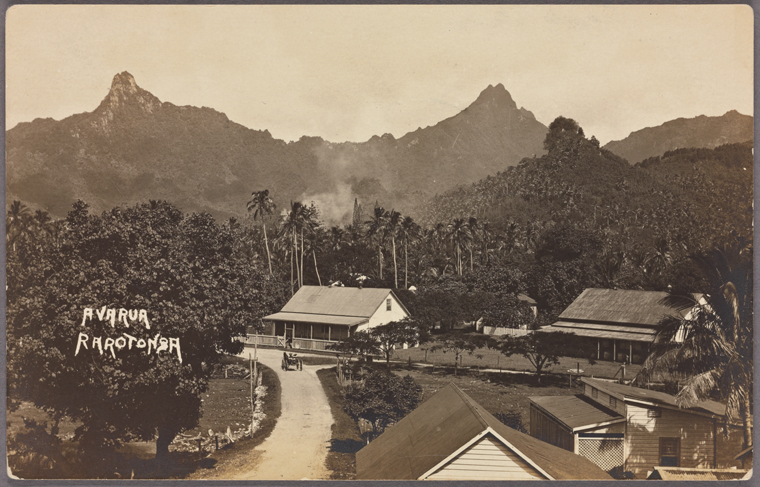 Have you been continuing to grow the collections or develop the platform?
The next phase of the project is to travel to the Pacific and do user testing. We recently did some user testing in Rarotonga, and received some feedback on how we can continue to improve the website for them. Some of the feedback is that staff only have a limited amount of data per month to do their work, data is expensive in the Pacific and we have to continue making sure the website won't use up excessive data.
What's next for Digital Pasifik?
To engage across the Pacific, sharing this resource and understanding how the project can best support and meet the needs of cultural heritage institutions and users in the Pacific. We also want people to keep adding their stories to collections in digitalpasifik with user contribution.