Larger than life, now online
Digitising the Sir Robert Menzies collection in Trove
The digitisation of the papers of Australia's longest-serving prime minister, Sir Robert Menzies (1894 –1978), is currently underway, with select items now discoverable online through Trove.
The project to bring the Menzies collection online is part of the National Library of Australia's Treasured Voices program, supported by the Federal Government. The collection contains over 570 boxes of material, forming the largest personal archive held by the Library. It includes a huge range of correspondence on matters ranging from cricket to Australia's international political standing, speech transcripts and all the daily dealings that made up the life of this prominent Australian.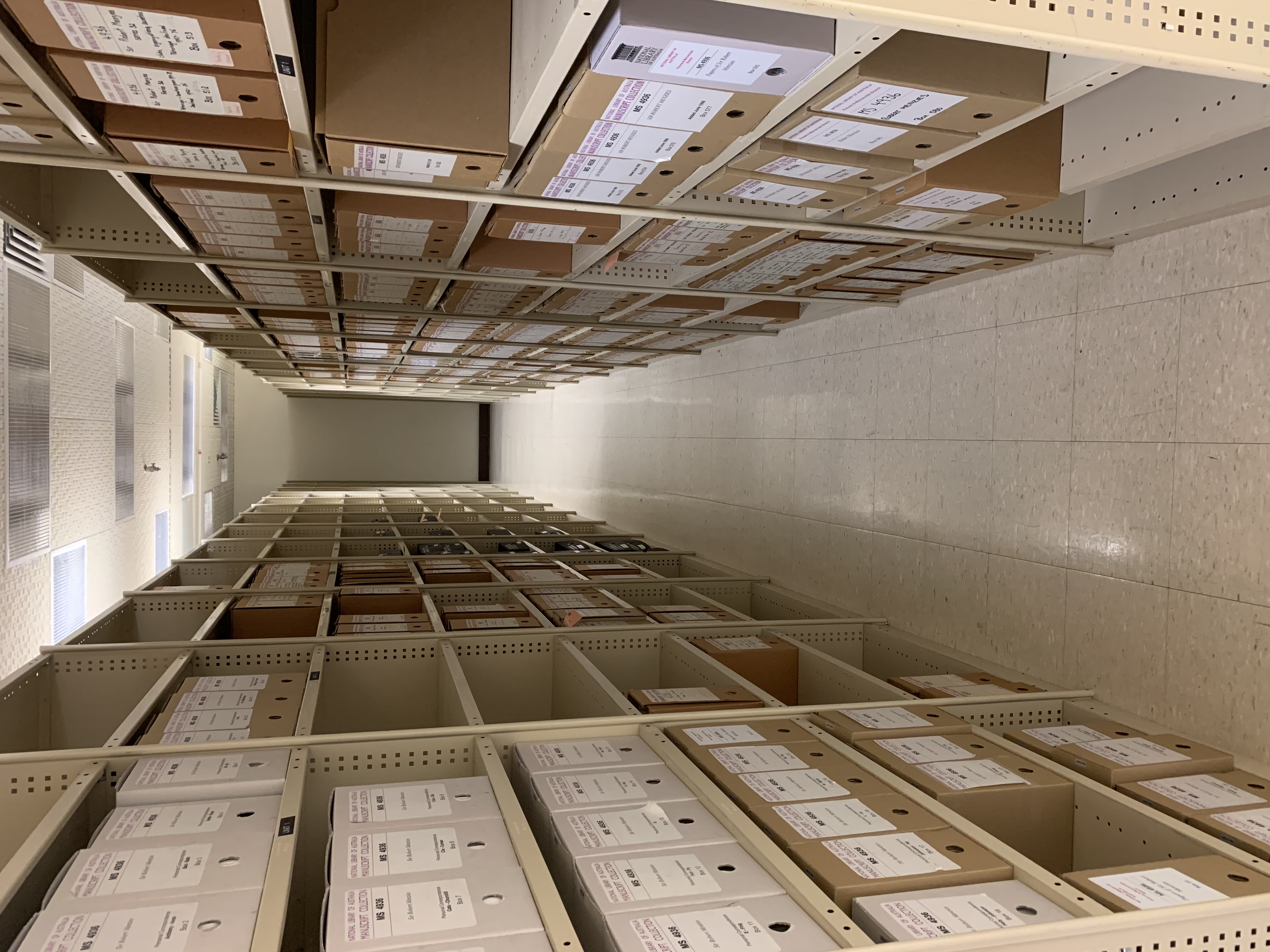 What's in the box? 
Before digitisation starts, Library staff must carefully sort by hand and describe the material contained in each of the 570 collection boxes. These descriptions form part of the indexes you see online, which guide visitors around the collection and identify which sections might be useful to their research and reading. The boxes don't just contain correspondence and business documents either – project officers have described a range of surprising finds including dried flowers, Dame Pattie and Sir Robert's passports; gifts from Australian children; political cartoons and even poems written by Menzies.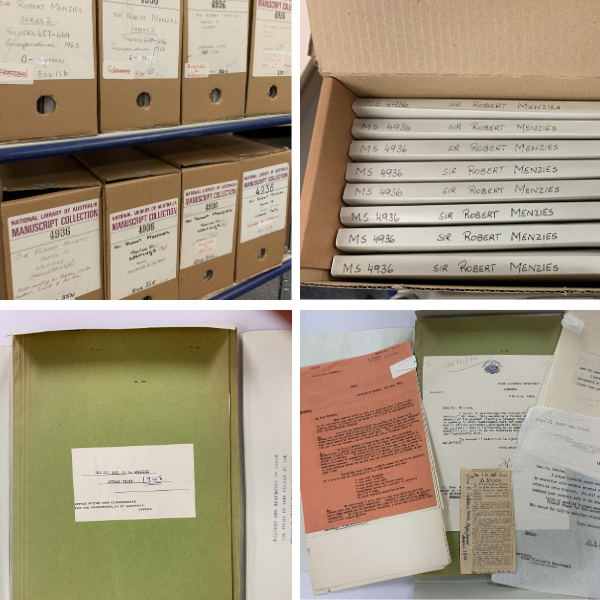 Hands-on digitising 
The digitisation of the Menzies collection differs from the way other popular items are digitised in Trove, such as the process for full-text newspapers and gazettes. Newspapers are commonly digitised from rolls of microfilm, which is a fast, mostly digital process often done by specialised contractors offsite and sent back to the Library for quality checking before it is uploaded to our archives and to Trove. 
Digitising the documents in the Menzies collection is mostly done via high-resolution flatbed scanning. The Library has specialist book scanners that use puffs of air to turn pages for scanning, but where documents are unbound (like the majority of this collection), each page must be carefully turned and rearranged by hand before scanning. The high-quality images from these scanners are saved for long-term preservation in the Library's archives, and copies are made available in Trove for online access through the Diaries, Letters & Archives category. 
Objects and other items not suitable for flatbed scanning are photographed in our onsite studio.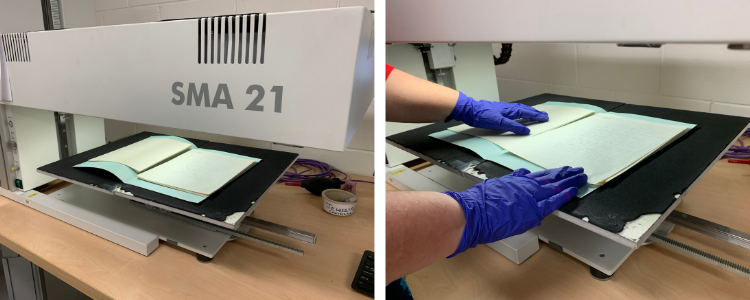 Watch this space 
The digitisation of the Menzies collection is set to continue over 2021, which means that new digitised material will become available online through Trove on a regular basis. If you're a Menzies fan or keen researcher (or both!), we'd recommend regularly checking the online Menzies collection guide in the coming months to see what's new. Stay tuned to our website and social media for more highlights and announcements. 
For a more comprehensive look at what's in the Menzies collection and what's yet to be digitised, read the Library's blog on this exciting project.