Strengthening links across seas
A behind-the-scenes look at digitising the Indian Indentured Labourer collection
Tracing family history overseas is often a difficult task - even when we know where to start looking, research may lead to records that are hard to access due to distance and logistics. For this reason, digitising items with genealogical information and making them available online is a valuable task. The past can be preserved both for present generations and those to come, no matter where in the world they start looking. 
The National Library of Australia recently wrote about a joint project with the National Archives of Fiji to digitise the Archive's collection of Indian Indentured Labourer records and make them freely available on Trove. The collection includes immigration passes, general registers, plantation registers, repatriation registers and death registers and are used by many descendants to trace their ancestral roots from Fiji back to India. The National Archives of Fiji are custodians of the physical records, with microfilm copies available in only a small number of organisations in other countries, including the National Library. When it was discovered that the National Library's microfilm was in a delicate condition, digitisation was proposed as an ideal solution. 
The Trove team spoke to staff in three areas of the National Library involved in this project - research, preservation and digitisation - to find out the importance of the collection, its condition, and how it was made available on Trove.
Leisa: Family History Librarian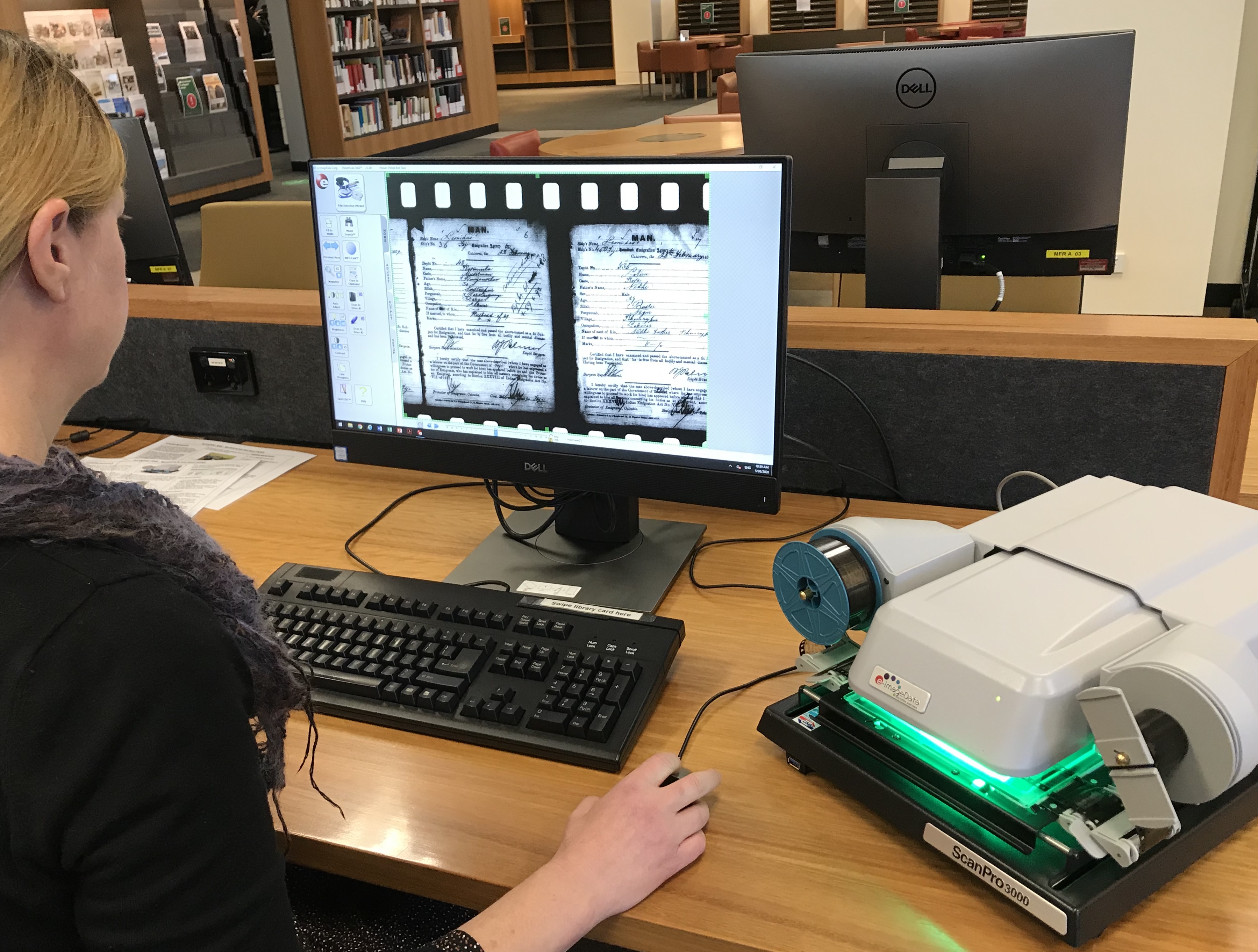 Q: What sparked the idea to digitise this collection?
Digitising this microfilm collection has been on the wish list of staff in our Reader Services team for a number of years. Family history reference staff first raised the idea to digitise this microfilm collection due to the number of requests we receive from Australian and overseas researchers - on average 50 requests per year. 
These microfilms are only held by a very small number of organisations outside Fiji, so it was important to ensure they were preserved long-term and could continue to be accessed by researchers. Before the digitisation, many researchers could only read the microfilm by visiting the Library building, requesting an interlibrary loan of the microfilm to view at another Australian lending organisation or by submitting a research question to the Library's Ask a Librarian service.
The immigration passes in the collection include a great deal of information about each labourer, such as age, Indian province of origin, father's name, marital status, next of kin, occupation, and physical description. A treasure trove of information for any historian! Descendants can then use the information to trace their ancestry back to India. In many cases, the immigration pass has been the only existing record for the descendant, making this collection invaluable to many families.
Sara and Lisa: Preservation Specialists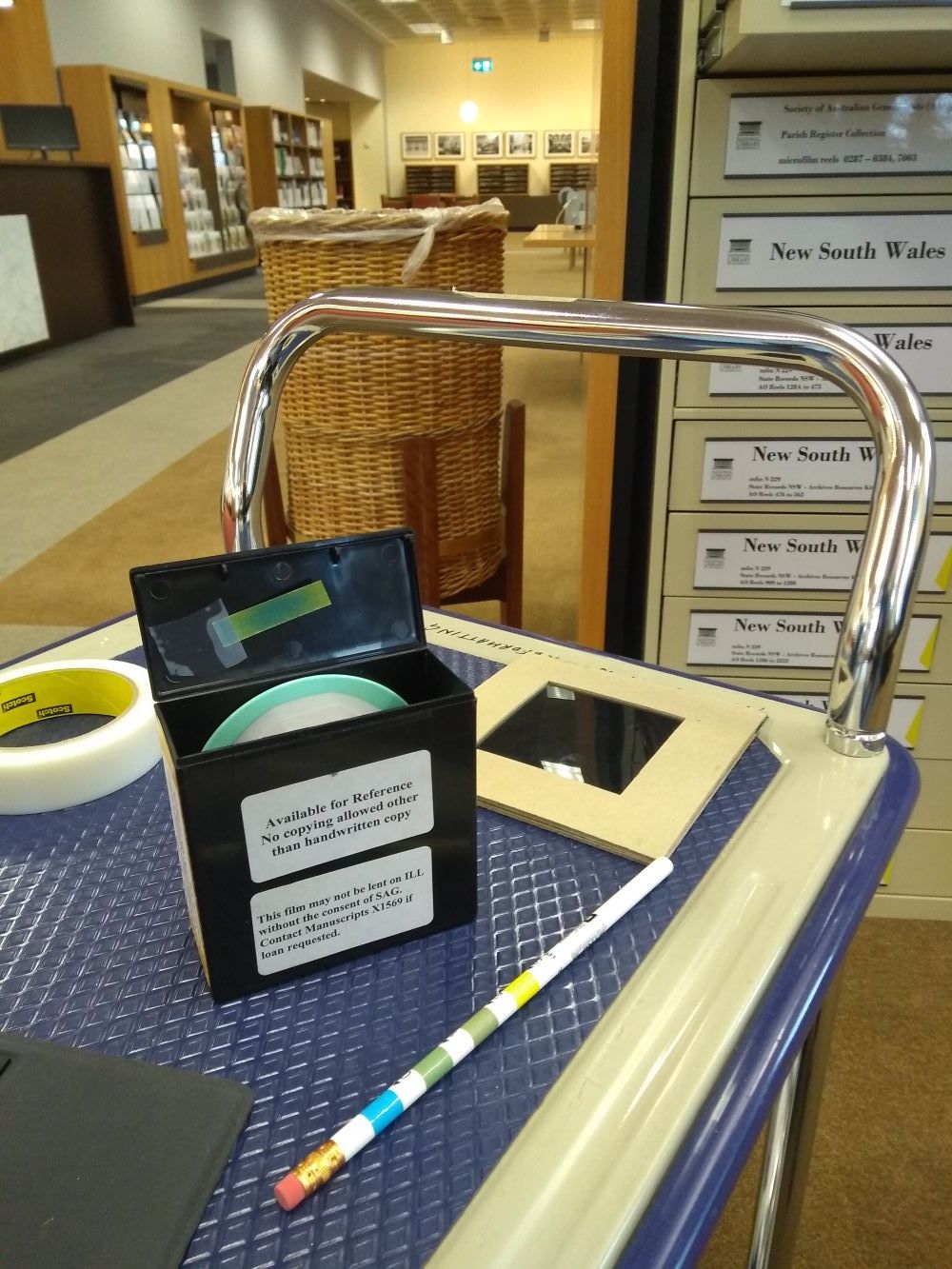 Q:  What was the condition of the collection before digitising?  
In 2018, staff from the Newspapers Reading Room requested a preservation condition check of the microfilm reels stored in the reading room cabinets.
Some of the film on the older reels consists of cellulose acetate film, which is known to off gas when stored at room temperature and Reading Room staff had noticed a slight vinegar smell coming from two cabinets in particular. This smell is commonly associated with one of the main deterioration features of acetate film known as 'Vinegar Syndrome'. The level of vinegar/acetic acid vapours can be an indication of deterioration as the rate of decay increases after a certain autocatalytic point is reached. 
The Preservation team conducted vinegar syndrome testing to get a clearer picture of the condition of the microfilm. The findings confirmed that the reels were deteriorating acetate and this collection was prioritised for digitisation.
As a result of the Preservation assessment, it was decided the microfilms could no longer be lent to other organisations on interlibrary loan, as this could speed up the deterioration process.
Leanne: Digitisation Manager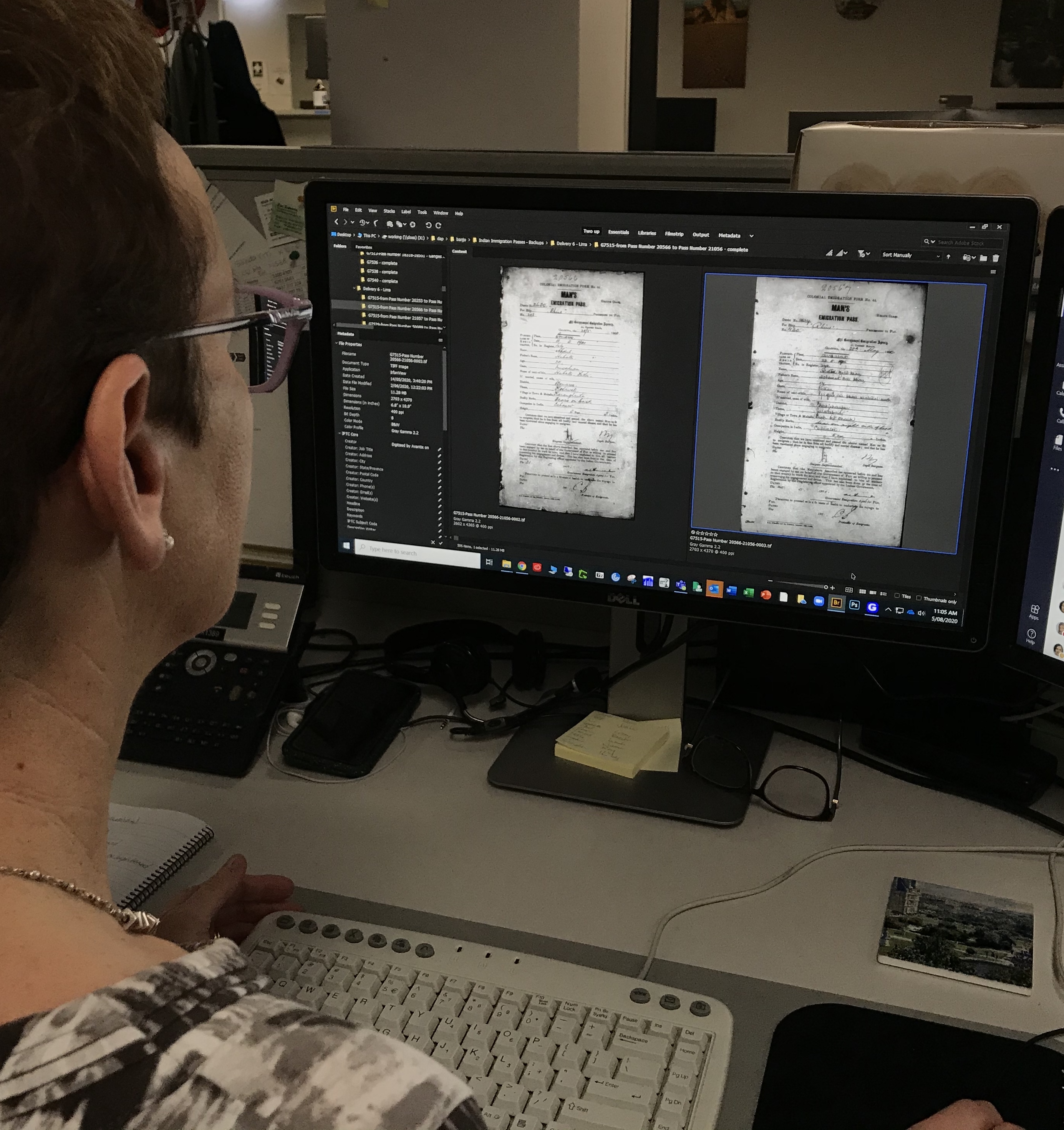 Q: How did the Library digitise the collection? Were there any particular challenges? 
This project was quite challenging, due to the poor quality of the microfilm. Each microfilm reel contained images that were a mixture of sharp, blurry, too light and too dark and our aim was to have every image as legible as possible. You can imagine the size of the task when you are digitising 63 reels that each contain tens of thousands of images.
The scanning contractor, based in Brisbane, worked hard to produce good quality images from the microfilm and sent them to us weekly on portable hard drives. David, one of our most experienced digitisation staff members, quality checked every image before uploading them to Trove. Some images were fine but others required some re-cropping and tweaking to ensure they delivered nicely on Trove. Some images needed rescanning to enhance their readability and, unfortunately, some images were not retrievable.  
For us it feels very rewarding to know researchers and family historians around the world now have access to this fascinating information. 
Read more on the importance of these records for researchers and descendants in Leisa's blog on the National Library's website: Interview with Family Historian Vanita Kumar