A big birthday for a local family history group
The Tea Gardens-Hawks Nest Family Research Group celebrates 20 years
Trove is thrilled to celebrate the Tea Gardens-Hawks Nest Family Research Group's recent twentieth birthday, and their deeply meaningful work for family history in their local area and for others.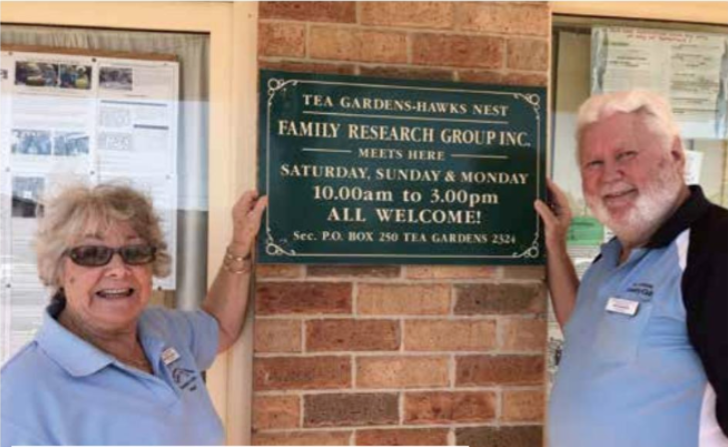 The group was started by Margaret Munright and her husband Terry who moved to the area from Sydney and put an ad in the Myall Coast News of the Area in 2022. At the recent celebrations, Terry reflected on 'how far we have come from fiche readers and DVDs' to becoming adept at using online resources, especially Trove.
A major achievement of the group was raising funds to have all past editions of the NOTA (News of the Area, Hawks Nest and Tea Gardens) digitised and made available to all in Trove.
The group enjoys friendship and sharing their fascinating finds from researching their ancestors. They kick off their new era with a new name, the Tea Gardens Family Research & Local History Inc, but will continue to dedicate themselves to helping new and existing members trace their family histories worldwide, from wherever they come from.
 
Explore the NOTA (News of the Area, Hawks Nest and Tea Gardens) on Trove