Spotlight on Trove workshop
Researching family and local history at the Gunning Library
Over many years I have used Trove for my professional research. I also enjoy discovering and learning about my family history and the history of the places I have lived. Last year, I moved to a small but grand federation house in the village of Gunning. Before I had even moved, I went straight to Trove and discovered the history of the house from the time of the sale of the original town lot in 1878 to the building of the house in 1926.
The National Library's Trove service enabled me to discover that the first owner of the block of land was a journalist who later went bankrupt, and that the house was built by the local undertaker and his family. I was so absorbed that I spent many late nights learning about my new town but also learning many useful tips and tricks to get the best out of Trove.
After joining the Gunning Historical Society, I met people in the village who shared my passion for local history. Using Trove, I discovered a number of exciting things about Gunning so I decided to put together a workshop to assist others when they are conducting research about local and family history. The Gunning Library was a natural place for such an event with access to Trove provided in the computer room.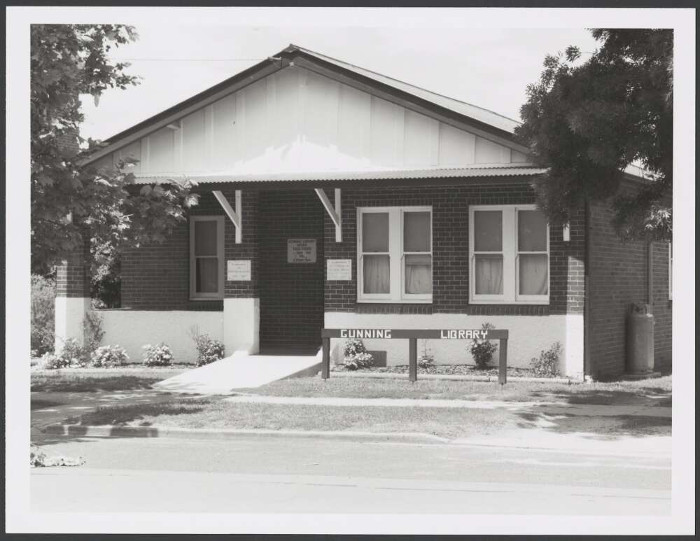 On Friday 17 June 2016, I ran two workshops on using Trove for family and local history research. Both workshops were fully booked out and the team at Trove and ABC 666 in Canberra were interested in what we were doing at a local level. Participants were encouraged to bring along their own research projects, and after a brief introductory session on the database, I shared some of my tips and tricks.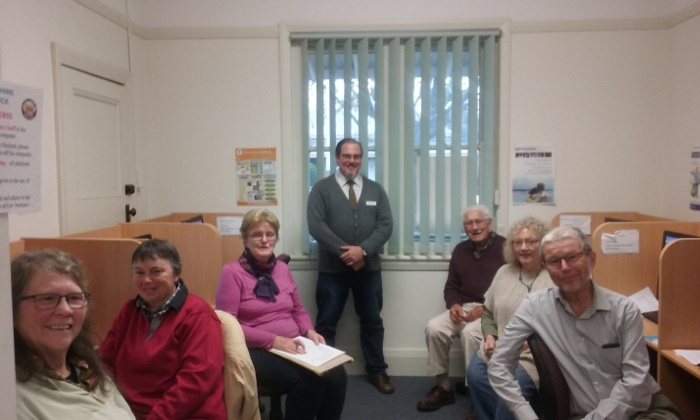 Each participant found something interesting and relevant to their research projects. One was able to confirm a family legend about a relative who had performed at the Sydney Opera House, others were able to learn about the history of their house or about family members who had served in the military.
Some of the tips and tricks I shared included to notice the typing conventions of particular periods and to recognise repeated patterns in the transcription errors. For example, when looking for street names, it was once common for newspapers to hyphenate the street name. Yass Street then becomes Yass-street. If you use quotations marks and search for "Yass-street", then it excludes the many articles that relate to Yass the town, rather than Gunning's main street. Even simple tips like using a minus sign to exclude certain words can improve the search results. More tips can be found in Trove's Help system.
After a while, I was able to recognise standard errors in the transcription. For example, Saxby-street often appeared as Samby-street. By searching for the error, I found most of the missing links in my project. And each time I found an error, I corrected the text so that future researchers will have an easier time searching.
One of Trove's important functions is the ability to fix transcription errors. If there is a particular topic or region of interest, a committed group of researchers can improve access to the historical records by enabling better search results. It can also be useful to have shared lists on particular topics. 
As a result of the workshop, local history research has improved as the accuracy of the transcriptions of local articles has increased and searching Trove has become much easier.
The most recent workshop held at Gunning Library focused on Australian military service records using Trove in conjunction with the online collections from the National Archives of Australia and the Australian War Memorial. We are hoping to make further exciting discoveries about the town that will eventually feed in to planned walking tours of the village.
Trove provides rural and regional communities with access to all sorts of digitised information held in collecting institutions around the country, including maps, photographs and music. Trove's advantage is that it provides information that you would otherwise have to travel to to find. Indeed, Trove overcomes the barriers of distance and many local libraries provide internet access so you can search Trove and its many treasures. But be careful – it can be highly addictive!
If you are interested in attending a future Trove workshop, please call the Gunning Library on (02) 4845 1231 or email gunlibrary@upperlachlan.com.